Roadmap for T-Mobile shows Ice Cream Sandwich updates and new myTouch phones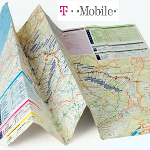 TmoNews
has obtained a roadmap for T-Mobile (just which carrier were you expecting?) that looks to have come from an internal document. The roadmap not only shows you which handsets to expect to see down the road from the nation's fourth largest carrier, but also reveals when to expect some Android 4.0 updates. Let's start there. According to the roadmap, T-Mobile's version of the Samsung Galaxy S II
will receive its Android 4.0 update on May 14th
. That will be followed on June 16th with the Ice Cream Sandwich update for the HTC Sensation 4G and HTC Amaze 4G.
new myTouch phones from Huawei
are listed as being released on that day. Also known as the Huawei Ascend G312 qwerty, the
Huawei Buddy will be the latest myTouch to feature a side-sliding QWERTY keyboard
while the Huawei Phoenix will be the
new myTouch model with a touchscreen only
. Also on July 11th, the Samsung Gravity TXT will launch in a new (and undisclosed) color.
The T-Mobile roadmap tells us to expect a pair of new Samsung models in August. On August 1st, the
Samsung Cacao
should be released and with a model number of T159, this looks like low-end material. Two weeks later, on August 15th, the
Samsung Apex Q
will supposedly be launched. There is no word on what this device is.
Conspicuous by its absence are the
Samsung Galaxy S III
, the T-Mobile version of the
Samsung GALAXY Note
and the
HTC One X
. Could all three not get launched on T-Mobile until after August 15th? As is the case with every roadmap, we will have to wait and see how good the map's directions were.
source:
TmoNews