Latest data from IDC shows Windows Phone growing its global share 156% in Q3
39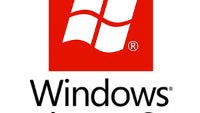 Windows Phone not only had a solid third quarter in the U.S.,
where it picked up market share and now owns 4% of the stateside smartphone arena
, the OS also turned in an outstanding global performance as well. According to data from IDC, 9.5 million Windows Phone units were shipped during the three months ended in September. This gave Microsoft's mobile OS a 3.6% global market share of the smartphone market.
For Windows Phone, this represents a huge 156% increase from last year's third quarter. It was also the best performing OS in the period. Android, with 211.6 million units shipped, owned a whopping 81% market share in the third quarter which was a 51.3% increase from last year. Apple's iOS had a strange quarter. Shipments increased to 33.8 million from 26.9 million, but thanks to the huge increase in overall smartphone shipments, the iOS market share for the third quarter declined from 14.4% to 12.9%.
BlackBerry lost 41.6% of its share in the period and owns 4.5% of the smartphone market. The "Others" category lost 80.1% of its share, dropping from 4.5% to .6% of the smartphone market.
Windows Phone has been feeling its oats lately, thanks in part to the huge success of the low-end
Nokia Lumia 520
/521. Nokia also has been wowing high-end smartphone buyers with cameras that shine even when
pictures are taken in low-light conditions
. Now that the GDR3 update allows Windows Phone manufacturers to offer handsets with the same specs as your high-end Android models, we could see the platform continue to add market share in the months ahead.
IDC also discovered that the average selling price for a new smartphone declined 12.5% in the quarter, to a price of $317. Phablet prices averaged $443 in the period, higher than than your average handset, but down 22.8% from the prior year's $573 price for a phablet.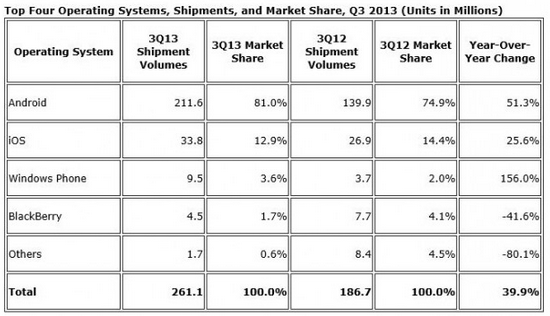 Windows Phone had a great third quarter
source:
IDC
via
WMPoweruser