LG to licence Nokia patents pertaining to 2G, 3G, and 4G mobile communication technologies
5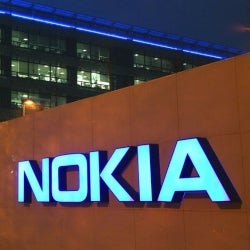 Nokia and LG Electronics jointly announced today a new agreement in which LG will licence various patents from Nokia. LG has now become the first company to licence patented technologies from Nokia since Microsoft purchased Nokia's device arm back in 2014.
More than a year ago when Microsoft purchased Nokia's device business, the Redmond-based tech giant also purchased rights to use Nokia's patents for the sum of $2.2 billion, although the company did not purchase the patents themselves.
Although Nokia doesn't make smartphones anymore, as its deal with Microsoft prohibits this for the time being, the company is the owner of a wide range of patents, ranging from 4G technologies to phone design. According to Nokia, the company now licences various patented technologies pertaining to 2G, 3G, and 4G mobile communication technologies to more than 60 companies.
According to Ramzi Haidamus, President of Nokia Technologies, this is a "mutually beneficial approach". Unfortunately, we'll have to take his word for it, as most of the deal's terms remain confidential for now, with royalty payments to be determined by commercial arbitration at some point in the future. For the moment, the two companies shared no other details regarding the agreement.