LG's smartwatches might soon include displays that double as speakers
8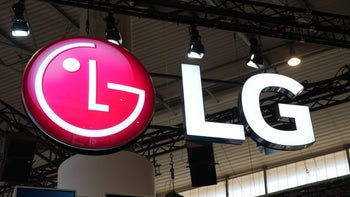 The LG G8 ThinQ's unique OLED display removed the need for an in-ear speaker and if a new trademark is anything to go by, this new technology could soon make its way into the company's smartwatches.
Although yet to be confirmed, LG recently filed a
trademark
application in Europe for the name 'Display Speaker.' If approved, the trademark will cover things such as 'audio speakers for smartphones' and 'OLED displays that function as audio amplifiers and audio speakers.' The trademark filing also covers 'smartphones in the form of wristwatches,' or what is commonly referred to as a smartwatch, thus suggesting the brand's wearables could eventually include the tech.
As for how the whole setup works, the display on the
LG G8 ThinQ
uses tiny vibrations to produce sound. Then, through the built-in bone conduction, users can hear it by simply pressing their ear up against the upper half of the display.
In the case of smartwatches, the bone conduction element will presumably be removed entirely. Instead, LG will probably introduce a modified setup (similar to the one found on its TVs) that allows sound to be heard without needing to place the display near your ear.

Due to the compact size of these devices, it could be some time until LG manages to fit such advanced technology into a wearable. But considering the South Korean brand was one of the first to adopt it on smartphones, it wouldn't be surprising to see history repeat itself with smartwatches.
Recommended Stories