LG X5 (2018) becomes official in South Korea with large 4,500mAh battery
2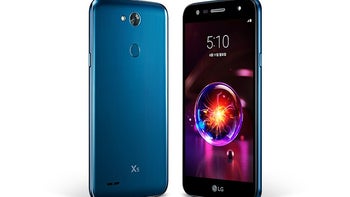 LG has quietly announced a successor to the 2016 LG X5 that doesn't necessarily bring anything groundbreaking on the specs front but does include a pretty big upgrade in the battery department.
Taking a look at the smartphone, the biggest change overall is in the looks area. Gone is the old rectangular design language and in its place is a rounder one that resembles LG's most recent budget smartphones. Despite the looks overhaul, though, the same 5.5-inch display seen on the original once again makes a return. Additionally, on the specs front, only a few minimal upgrades have been included such as the inclusion of a new octa-core
MediaTek
processor and a boost in internal memory to 32GB. When it comes to the RAM count, however, LG has chosen to stick with 2GB once again. Also, no upgrades appear to be present in the camera department either, with the same 5-megapixel selfie sensor and rear 13-megapixel lens making a return. As an added note, though, it's worth noting that
Android
8.0 Oreo is included straight out of the box and is coupled with a huge 4,500mAh battery, representing a significant upgrade over the 2,800mAh pack featured in the original.
Currently, the LG X5 (2018) is only available
in South Korea
in the Moroccan Blue color, although it will likely make its way to other markets in the near future. When it comes to pricing, though, the smartphone isn't exactly cheap, with LG offering it for $330.