LG Venus & Voyager both out this week
17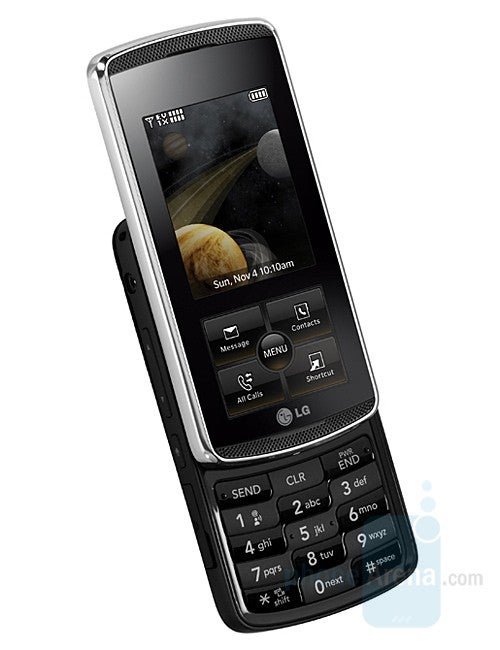 LG Venus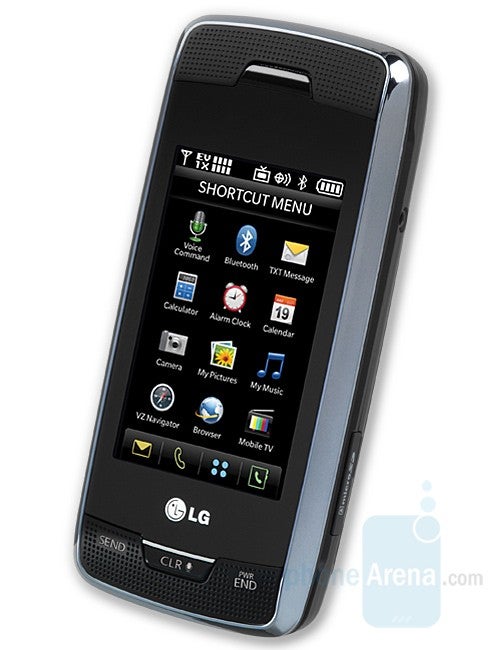 LG Voyager
Just in time for Black Friday, Verizon now has released the LG Venus, and will be followed by the highly anticipate LG Voyager on Wednesday Nov 21.
The LG Venus is a follow-up to the Chocolate series, keeping the slider design, but replaces the navigational d-pad with a touch-LCD display under the primary QVGA display.
It can be purchased now for $199 after a $50 rebate on a 2-year Contract. For those looking for the Pink Venus, you'll have to wait until Dec 11.
Even thought the LG Venus is a nice design, most people have been waiting for the release of the LG Voyager, which is an enV on steroids.
The Voyager is by far the most advanced non-PDA/Smartphone in Verizon's holiday line up.
It combines a large 2.81" 400x240 pixel touch-sensitive TFT display on the front, with a second display of same size and specs (minus the touch) on the inside, full QWERTY keypad, 2MP Autofocus Camera, Stereo Speakers, Bluetooth, Mobile TV, and can support
MicroSD cards up to 8GB in size.
The Voyager can be purchased from your local Verizon Wireless store beginning this Wednesday Nov 21 for $299 after a $50 rebate on a
2 year Contract.
You can read our
Hands-on Preview of the LG Venus
and
Voyager
. Expect our full in-depth review in a few days.
Source:
Verizon