LG V20 price and release date
3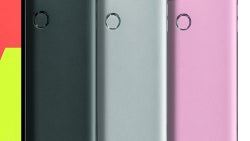 LG may be getting wise about modular smartphones, as the accessory swapping mechanism at the bottom of the
G5
was be cast aside for a simple removable back cover on the
V20
for swapping the battery, and that's that. We know a lot of people who have been clamoring for an easy way to replace the batteries in flagship phones, and LG is the one that delivered here.
Apart from that intriguing design feat, LG has stuffed the V20 to the gills with the latest and greatest in phone hardware, like a big Quad HD display, Snapdragon 820 or 4 GB of RAM, but it's the little extras it threw in that make the V20 really stand out in the Android crowd. Besides a secondary screen above the main one for pertinent information, LG equipped its latest phablet with the world's first Quad DAC put in a phone that produces high-fidelity 32-bit sound, and also placed a dual 16 MP/8 MP camera on the back, for the ultimate in audiovisual experience.
LG V20 release date
The phone is even marketed as perfect for audiophiles, and is Bang&Olufsen-certified. So, when can you get your grubby mitts on this piece of premium mobile tech, and how much will it set you back? A previous rumor claimed that on T-Mobile, the LG V20 will be available September 23 for $649 retail, or about $27 in 24 monthly installments, but LG kept mum on the matter, and only said that the V20 will be available "this month," and the pricing, specific for each carrier, will be revealed in the coming weeks.