LG LV5 leaks out, looks like a non-modular G5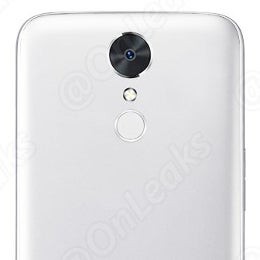 LG is seemingly getting ready to announce a brand new Android smartphone that resembles the G5 (released around the world in the first half of the year). Possibly called LG LV5, the new handset doesn't appear to be a true successor to the
LG G5
, being a non-modular device (though we can't be sure of that just yet).
@OnLeaks today revealed an image showing what the LG LV5 should "roughly" look like. The smartphone allegedly has a slightly curved front panel à la
LG G5
, while on the back we can see a regular camera with LED flash, a fingerprint scanner, and a speaker towards the bottom. Reportedly, the rear cover of the phone is removable, which could mean that its battery is removable, too. Detailed specs are currently missing.
There is no info on when and where the LG LV5 will be available. In any case, since LG already has a device running Android Nougat (the
V20
), we assume the LV5 will run the newest version of Android as well.
Check out the upcoming LG handset below and let us know if you like what you're seeing.
source:
@OnLeaks