LG G6 and LG V30 will receive Android 8.1 Oreo, get Android Enterprise Recommended approval
7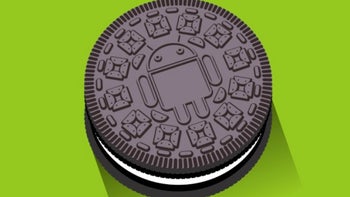 LG has just announced that two of its highest-end devices right now - the LG G6 and the LG V30 - will become part of Google's new-fangled Android Enterprise Recommended program after getting updated to Android 8.1 Oreo. Thanks to this certification, the two devices will be explicitly recommended by Google for use in corporations and other large businesses.
"Earning the Android Enterprise Recommended certification underscores LG's commitment to continual improvements in enterprise security and is paramount to the brand's overall promise to deliver capable and secure devices for any workforce, large or small,"
said Chris Yie, head of mobile operations, LG Electronics USA.
"Adding this distinction to our suite of enterprise-level capabilities, like LG GATE, further elevates our premium smartphones for business users and increases confidence for discerning IT decision makers."
While LG hasn't committed to revealing when this update will land, we have a feeling it will take some time. After all, even Android 8.0 Oreo is not out yet for the two devices officially, though beta programs bring Oreo to adventurous users in the US, China, and South Korea. The Oreo update was supposed to arrive in February but it's still a chimera for the majority of regular users.