KB Homes offering new houses in California with Apple HomeKit pre-installed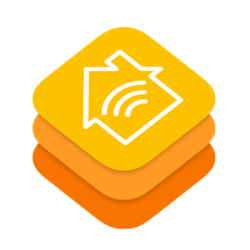 KB Homes, a publicly traded home building company, is now offering home buyers in California the opportunity to have their home built with Apple's HomeKit pre-installed. This would allow the new home owner to control the thermostat, lights, locks, fans and more via commands made to Siri or via the Home app.
Home owners could set scenes so that a single app on the "I'm leaving" box in the Home app automatically turns off the thermostat, locks doors, shuts the fan and does everything you want to lockdown the house in your absence. Scenes can be set for the morning, when you return from being out, and for the evening. You could also arrange to view live webcam of your doorway to see whose been knocking on your door, or ringing your bell (apologies to Men at Work and Paul McCartney and Wings).
Apple hasn't officially announced that it has been working with home developers, but this would seem to make too much sense for Apple not to get involved in. One of the test homes for KB Homes' Magnolia complex at Patterson Ranch includes a unit pre-loaded with $30,000 worth of HomeKit products. Considering that these homes start at $900,000, the 3% extra cost might seem like a drop in the bucket to have all of the features offered by the Apple HomeKit accessories. It all means comfort and security.
source:
RedmondPie