"Join the pork side": Angry Birds Star Wars II detailed
4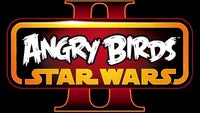 Several days ago,
Rovio announced the follow-up to their smashing hit Angry Birds Star Wars
, and today the guys have posted even more information about the game on their blog. Angry Birds Star Wars II, as the game is called, will be released simultaneously across multiple platforms – iOS, Android, and Windows Phone. The launch date is still set for September 19, which is less than a month away from now. Price-wise, the game will cost $0.99 at launch across all platforms. Android users, however, will be able to grab a free version from Google Play, loaded with advertisements popping up here and there, of course.
As Rovio previously announced, Angry Birds Star Wars II will include over 30 characters from the popular franchise, available in both bird and pig forms. No specific names have been mentioned, but the closer we get to the game's launch, the more of them will be revealed. If that doesn't get you excited, then a new game feature might. In Angry Birds Star Wars II, the player will be allowed to pick a side and choose whether they want to play as the birds or as the pigs.
Rovio will bring more Angry Birds Star Wars II news on Monday, 26, so stay tuned.