Grab a pair of Bluetooth JBL over-ear headphones for $65 here!
2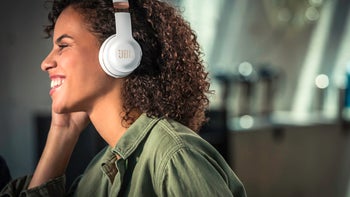 | Product | Condition | Location | Price |
| --- | --- | --- | --- |
| JBL Everest 300 Elite | Refurbished | NewEgg | $64.99 |
Nowadays, a lot of smartphones come without a headphone jack. The wireless revolution is in full effect and anyone who doesn't want to live the dongle life is looking for a pair of nice headphones. And it's always better if you don't need to shell out too much.
Here we have a cool offer from NewEgg — refurbished JBL Everest 300 Elites for $64.99! These launched in 2016 for a starting price of more than $200. In terms of sound, they are not the best, with some muffle in the highs and a weaker-than-expected bass. However, their volume and connectivity strength really make up for it. It also rocks noise-cancellation, which is pretty solid and there's an app for the headphones that allows you to fine-tune their EQ response, should you desire to do so.
JBL calls them over-ears, but the cups are a bit smaller than the classic huge over-ear. They do lean towards an on-ear look and feel, but the earpads are quite soft and comfortable. They are foldable and do come with their own carry case, which is appreciated.
For $65, we'd say these are a pretty solid deal! Not to mention, you also get a $5 NewEgg gift card with that purchase.