JBL Link Drive accessory brings Google Assistant to cars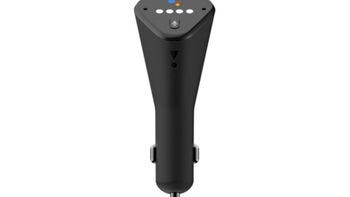 JBL has kicked off CES (Consumers Electronics Show) 2019 with announcements that cover
various new products
such as wireless speakers and earphones. Today, the U.S. company confirmed plans for yet another new product, the JBL Link Drive, an accessory optimized with the
Google Assistant
technology meant to improve voice interactions between smartphones and car drivers.
The JBL Link Drive is compatible with both Android smartphones and iPhones and will be available for purchase via JBL's online store starting Spring 2019 for $59.95.
The accessory features dual noise-canceling mics to remove general driving sounds that may interfere with voice commands on a standard phone even when the car window is open.
Once JBL Link Drive is paired with your phone, it will remain always on so that drivers can ask for directions, traffic conditions, weather, or calendar updates without needing to interact with or unlock their phones.
Furthermore, the accessory embeds the so-called Radio Barging technology, which will quiet down the radio when it detects a voice command with "
Hey Google
," and then resume it once the request is finalized. Obviously, the feature will also work with incoming phone calls.
In order to set up the JBL Link Drive, you must plug it into a 12V socket (cigarette lighter) or auxiliary outlet and pair it with an Android smartphone or iPhone to the Google App installed.
Drivers who own a car with built-in Bluetooth will find that the JBL Link Drive will sync both the smartphone in use and the car stereo system.