It was another tough month for HTC in May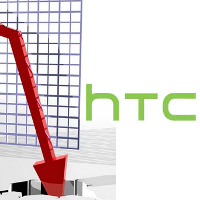 Despite offering a flagship phone that has captured the imagination of many, HTC continues to suffer from marketing issues that are pushing sales down. We have rarely seen the amount of pre-release hype for any non Apple smartphone like we witnessed this year with the
HTC One (M8)
. Yet, the manufacturer was not able to maintain this level of interest once the phone was released.
Revenues for the company declined 4.59% on a sequential basis in May to NT$21.065 billion ($701.4 million USD). Year-over-year, that figure represented a drop of 27.37%. Ever since
reporting its first ever quarterly loss in the third quarter of last year
, HTC has had a series of rough quarters.
HTC says that May's results were just a blip and is still expecting its positive forecast for the entire second quarter to hold up. In the U.S., the company seems to be troubled by a marketing campaign that is just not grabbing any traction with consumers. Following last year's fiasco that saw
HTC pay actor Robert Downey Jr. a reported $12 million for what essentially was one commercial
, HTC
followed up with actor Gary Oldman
starring in new ads for the HTC One (M8). These ads show Oldman saying things like "
Blah blah blah blah blah
" and "
Ask the internet
." We have always maintained that successful smartphone ads show off features of the phone in action.
HTC is also dealing with a crowded high-end smartphone market globally. The
Samsung Galaxy S5
and the
LG G3
are competing for attention in the same niche, along with a phone like the
OnePlus One
. The latter can be purchased for now by invitation only, offering flagship specs for as low as $299. To get the sales it craves, HTC needs to take a different tact when it comes to marketing its wares, so that it can stand out from the crowd.
source:
TechCrunch