Instagram update supports Samsung Galaxy Y and removes bugs from Froyo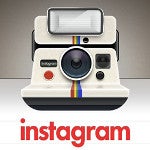 finally released for use on Android
. The photo sharing and social networking site quickly
was installed by 10 million Android users to bring its global total to 40 million users
, but those with the Samsung Galaxy Y seemed to have problems installing the app. In addition, those with Android handsets being driven by Android 2.2 were experiencing some bugs while using Instagram.
Thus, a new update was made available for the app, which allows you to
use Instagram with the Samsung Galaxy Y
(Why? because it wasn't working of course) and run bug-free with the Froyo build of Android. One of the amazing things about Instagram is how few people it takes to run it. Back last August
when the head count was 7 million users with 150 million posted photographs
(all using an iOS device), Instagram had just 4 employees. The company has grown by a factor of nearly five since then, but still requires only a
small number of workers
.
One user with a Motorola DROID X received an error message, but gave it a second try and got it to work. You might
want to learn a lesson from that
. The update is available for free from the Google Play Store.
source:
GooglePlayStore