Instagram now up to 40 million subscribers including 10 million added in the last 10 days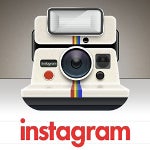 Picture sharing and social networking site Instagram is
currently on a record-setting pace
. On April 3rd,
the long-awaited Android version of the app was made available
and since then 10 million new users have installed the software. That brings the total number of Instagram users to 40 million. Ironically, this puts it at a pace to reach the 100 million user mark
faster than Facebook hit that mark
which is a bit ironic since
Facebook has just spent $1 billion to buy the company
.
Facebook took 4 years to reach 100 million users. Instagram debuted in October 2010 and had
1 million users by 2 months
and 10 million by September 2011. With approximately half a billion Android users around the globe, there is much more upside ahead for Instagram which is why it was worth all of that money to Facebook.
While Facebook says that Instagram will remain a stand-alone application, don't be surprised to see some changes made. Facebook needs to recoup its investment. Although $1 billion seems like a lot of money (and it is), not taking duplicate names into consideration, Facebook has spent $25 for each Instagram subscriber. And that number is only going to drop as more people install Instagram. When you look at it that way, it would appear that Facebook has purchased a long list of smartphone savvy names for
what will eventually be a very reasonable cost
.
source:
TechCrunch
Screenshots of Instagram