Insta360 Nano 360-degree iPhone camera hands-on: cool effects
1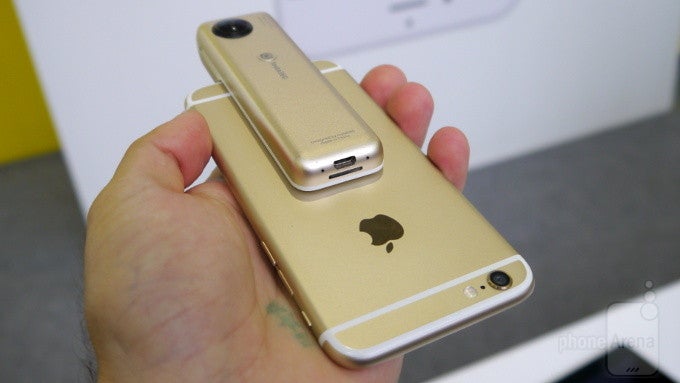 360-degree cameras are a new and cool way to capture everything around you, and while there are 360-degree cameras that cost thousands of dollars, as well as $350 ones like the Samsung Gear 360, this new Insta360 Nano undercuts most of them with a $200 price tag, a cute pocketable form factor and some really cool effects.
First, let's make it clear that the Insta360 Nano is an iPhone-based product: you plug it in your lightning port and via a dedicated app, you can easily take 360-degree pictures and videos, as well as add some neat filters and the extremely cool tiny planet effect to images.
Cute, cool and performing well, the Insta360 Nano is a nice first step for 360 enthusiasts
The Nano captures videos at a 3040 x 1520 pixel resolution, and it's a very lightweight product at just 70 grams, and compact as well with dimensions measuring 110 x 33 x 21mm.




In our short time with the device, we liked the fact that its app worked very smoothly, with no crashes even when doing some more intense processing and stitching. The camera itself supports microSD cards, so you can save images and videos directly to it, or you can export them to your iPhone's camera roll. The build quality is solid and this will definitely be a fun dive into 360 content for those new to it.