Infograph shows Skype's incredible growth on Android
5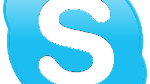 It has been an amazing journey for the Android variant of Skype. Originally launched in October 2010, the app offered free calling over Wi-Fi. Nine months later, Skype allowed video calling for a limited number of devices. Move to present time and Skype for Android allows you to make calls over 3G and video calls on more than 1,400 devices and the
app has been downloaded more than 70 million times
from what is now the Google Play Store.
The device with the most Skype for Android users is the
Samsung Galaxy S II which you will find in the hands of 8.92% of Skype for Android users
. In fact, the top four Android handsets using Skype are all Samsung models. Following the Galaxy S II is the Samsung Galaxy S (2.88%), Samsung Galaxy Ace (2.67%),and the Samsung GALAXY Note (2.30%). That is followed by three HTC units, the HTC Desire HD, the HTC Sensation 4G, and the HTC EVO 4G. The Samsung Galaxy Mini and the Samsung Galaxy Y close out the Top 9. These nine handsets make up over 25% of the Android models using Skype.
Skype for Android's top country is the U.S. with 23.36% of the apps' users. That is followed by Japan, Russia, Germany and the U.K. As you might expect, English ("both the kind spoken in the U.S. and the more, ahem, refined version used in England) is the language spoken by nearly 40% of Skype for Android users. Skype currently supports 16 languages.
So what does the future hold for Skype? If the next 2 years are as eventful as the previous two, Skype for Android users should buckle up because it is going to be a wild rise.
source:
Skype
via
MobileSyrup