Indian affordable Aakash tablet getting ICS, wants to prove low specs can handle it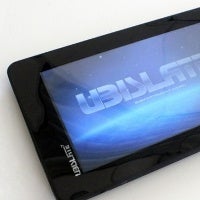 The Indian tablet Aakash made it into the headlines with its extremely affordable price. Initially, it was aiming for $35 apiece - truly a tablet for everyone in the second most populous country in the world.
And now it's getting its second edition, but what surprising about it is not that ground-breaking specs. It's got a single core 800 MHz processor and 256 MB of RAM with 2 gigs of internal storage. What's surprsing is that it wants to
run on Android 4.0 Ice Cream Sandwich
.
Why is this shocking? Well, first of all it's below the minimum requirements for the operating system. And second of all, if it runs fine, it will put a serious question for all handset makers that chose to update only limited handsets to the latest Android. Most explained that the low specs prevented mid-range devices to get bumped up to ICS.
Of course, there's also the likely possibility of the Aakash tablet running painfully slow, just like many other underspecced Chinese slates out there. But we'll keep a close watch and let you know.