IDC says iOS and Android combined for 87.6% of the 2012 smartphone market
47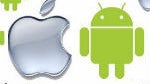 Not like we needed more evidence, but the smartphone market isn't really all that competitive. In reality, it's just a two team race, and in certain respects, both teams are winning. Android has the majority of the market share, and iOS has the majority of the revenue, which are the aims of Google and Apple,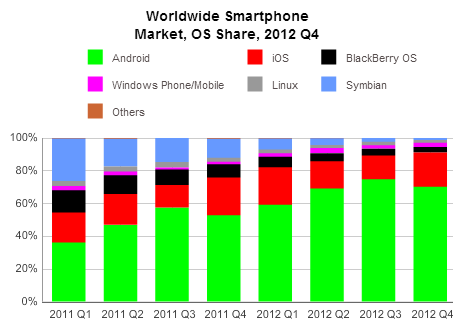 respectively. Now, new numbers from the IDC say that iOS and Android combined for 87.6% of the 2012 smartphone market.
According to the IDC shipment numbers, Android had 68.8% market share of smartphones in 2012 with iOS a distant second at 18.8%. Despite being down year-on-year, BlackBerry and Symbian came in third and fourth, while Windows Phone, which almost doubled its shipments, only had 2.5% of the 2012 market share.
The numbers for Q4 are even more dramatic with Android and iOS combining for 91.1% of worldwide smartphone shipments. BlackBerry still came in third, and Windows Phone was 4th with a big jump of 150% year-on-year.