IDC: Xiaomi shows impressive growth in the wearable market, Samsung drops out of the top five
20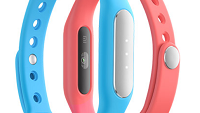 Like them or hate them, wearables appear to the next big thing in the technology sector. According to the latest report from the IDC, a total of 21 million wearables have been shipped during the third quarter of 2015, a 197.6% increase compared to the same time period a year ago.
The report indicates that Fitbit remained the world's largest wearable manufacturer by units shipped. During Q3 2015, Fitbit is estimated to have shipped 4.7 million wearables, more than doubling the 2.3 million units it has shipped in Q3 2014. The market research firm notes that Fitbit has banked on the "Corporate Wellness" strategy. During the quarter, Target has ordered 335,000 fitness trackers for its employees, and other corporations such as Time Warner, Bank of America made similar orders in the past.
According to the report, Apple retained its number two position in the rankings, with an estimated shipping total of 3.9 million Apple Watch units. IDC says that Apple has managed to increase the number of shipped Watches compared to the previous quarter thanks to the introduction of the Apple Watch across multiple markets and retail channels.
Xiaomi positioned itself just below Apple in the rankings, being estimated to have shipped 3.7 million wearables during the quarter, an 815% YoY increase. Interestingly, the market research firm notes that 97% of these units have been shipped in China, a country that remains Xiaomi's main focus point. Looking into the future, it will be interesting to watch Xiaomi's trajectory in the wearable market as the company expands its cost-effective product model to Western markets.
Interestingly, the IDC report also shows Samsung dropping out of the top five, being replaced by Chinese vendor XTC, which managed to best Samsung by 100,000 shipped units despite the fact that it only sells a single device, a phone/watch device aimed at children. It remains to be seen if the near Samsung Gear S2 can help the company reclaim the fifth place in the chart.