Hungry T-Mobile subscribers can't wait for next Tuesday
4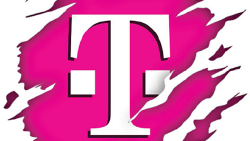 T-Mobile Tuesdays for this week is over, and it is time for subscribers of the nation's third largest carrier to start thinking about next week's freebies. For December 20th, T-Mobile customers will be gobbling down a free 6-inch Oven Roasted Chicken sub from Subway. Our mouths are watering just thinking about it. In addition, T-Mobile users will receive $25 to use at shoe retailer Zappos. Spend $20 or more from online bulk wholesaler Boxed this coming Tuesday, and T-Mobile subscribers will be able to take $10 off of Pepsico products such as Quaker, Gatorade and Frito-Lay. Shipping is free.
Next Tuesday, T-Mobile subscribers should head over to the carrier's closest retail location near them. There, they can choose from a T-Mobile branded cap or T-Mobile gloves that will work on touchscreen devices. Why should cold weather prevent them from using their phones or tablets? The wireless operator can't guarantee that its subscribers will look as spiffy as John Legere in their T-Mobile branded gear, but it's worth a shot. Supplies are limited, so T-Mobile customers should make it their first errand on Tuesday morning.
The weekly contest includes a grand prize of $8,000 to use at Zappos. This prize comes with a $3,430 check to help pay the tax man. First place winners will get a $200 e-gift card to spend at Zappos (50 will receive this) and a $100 Zappos e-gift card will go to 1,440 second-place finishers.
The great part about T-Mobile Tuesdays if you are a subscriber, is looking forward to whatever the following Tuesday brings.
source:
T-Mobile