Hulu update brings offline downloads to iPhone users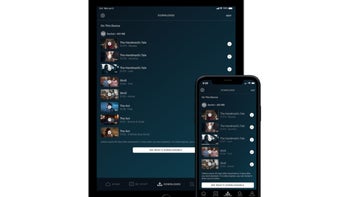 After
making its mobile app more accessible
to users, Hulu
announced
another important update that brings a much-requested feature: offline downloads. Whether you're planning to travel or just want to be sure that you have your favorite TV shows with you at all times, you can now watch Hulu whenever you wish with this new feature.
The bad news is it's only available for iOS users, but Hulu says that offline downloads will come to Android users "soon," so we're confident that it won't take too long for the company to bring the feature to a larger audience.
So, available today on iOS for views on Hulu (No Ads), the new feature allows you to download thousands of shows and movies, including past seasons of hits series like Family Guy, Desperate Housewives, and ER, as well as Hulu Originals such as The Handmaid's Tale.
To use the new feature simply head to the Downloads tab at the bottom of the screen and you should be able to access any downloaded content. Make sure to tap the "
See What's Downloadable
" tab to browse through all the titles that you can take with you on the go.
Keep in mind that not all content on Hulu is available for download, so if you're looking for a specific title, you'll see a download icon on the details page if it's available for download.
Hulu also confirmed that users can download up to 25 titles across 5 different devices. Also, you'll have up to 30 days to watch the content that you downloaded. Finally, for watched content, the download will expire two days after starting playback, but you'll be able to renew an expired download when online if the content is still available on Hulu.