Hugo Barra is leading Xiaomi to Google I/O 16, surprise product to be announced
6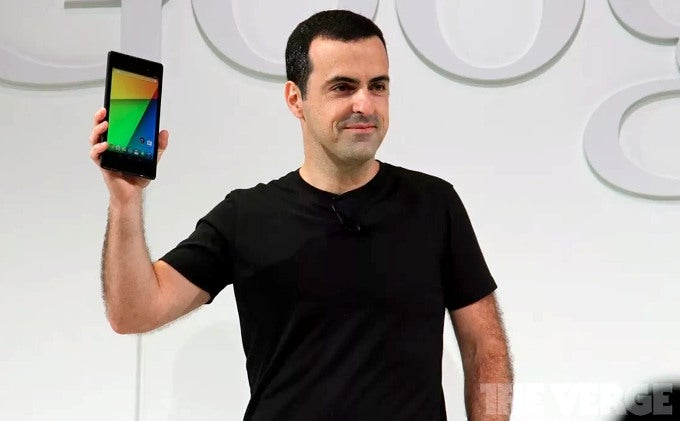 Hugo Barra announcing the Nexus 7 on stage at Google I/O 2012 |
image credit: TheVerge
Hugo Barra was once VP and product spokesperson for Google's Android division, but is now occupying a comfy position as Global VP at Xiaomi. As such, Hugo Barra was expected to speed up Xioami's transition from a Chinese-only to a global brand, but that is obviously yet to happen to any meaningful extent.
Still, one step at a time, Xiaomi may indeed be getting closer to its goal. Mr. Barra himself has announced on Twitter that Xiaomi will be part of Google I/O 2016, which will kick off in several hours. We're not yet sure if Xiaomi will be featured in the main keynote, but chances are it will be, since the company will obviously be bringing a new product to the show.
Looking at the image teasers shared by Huga Barra's tweets, it's all about some kind of an Android TV-powered device with gaming functionality. In the first image, the shapes are resembling a volume rocker and a power button that are presumably part of a remote, while in the second one, the arrows and A/B buttons definitely look like a combo sequence from a game, so our guess is a new Android TV box bundled with a game controller. This seems all the more likely considering that Xiaomi has previous experience in the field with its Mi TV. This time, however, the product seems to be developed in an official partnership with Google, which would mark a big step forward for the company's global exposure.