Huawei shows two new phones with Android and WM
4

Quite many interesting things have happened at CommunicAsia, although some of them got overshadowed by announcements of new top-range devices by leading manufacturers. Both Huawei phones make an illustrative example of the case, since they deserve attention indeed. Information is still sketchy at best, but certainly not uninteresting at the least.
Huawei U8230
is the more attention gripping of the two, because it runs Android OS and sports large, 3.5-inch touch sensitive screen. The handset looks cool and dainty in the snapshots, but will this hold true when it´s finally released we wonder. It also comes equipped with 1500mAh battery, vaunted by the manufacturer as the one with the largest capacity to be found on Android phones yet to date. Truth be told, the
Samsung Galaxy I7500
also comes with 1500mAh battery… The pictures also show the Huawei U8230 features 3.2-megapixel camera.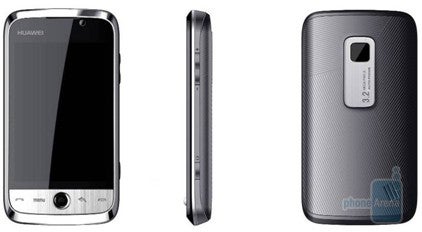 Huawei U8230 is an Android-based phone

Huawei C8000
runs Windows Mobile with modified 3D interface. The phone has 2.8-inch touch sensitive screen, praised by the manufacturer for utilizing a "unique independent adapter" to deliver improved image quality during video playback and snapshot browsing. Moreover, the Huawei C8000 features optimized power consumption that the company claims will allow you to watch videos for 6 to 8 hours before the battery goes flat. It seems video playback will be the sales pitch emphasis with the C8000.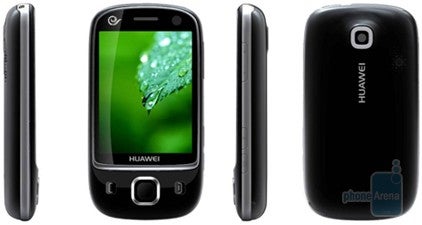 Huawei C8000 is a Windows Mobile smartphone
Both devices, the Huawei U8230 and C8000 are expected to hit the shelves in the seconf half of this year, although information on what countries they will be made available to has not been provided yet. Their prices remain a well-kept secret as well.
source:
Huawei
via
IntoMobile