Huawei planning to release a Google Daydream-based phone this fall
1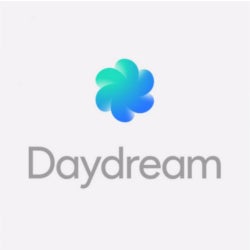 Huawei is planning to make its foray into virtual reality with a phone based on Google's Daydream VR blueprint. Although information on a possible upcoming handset is scarce, it's expected to launch as early as fall 2016, Huawei CEO Richard Yu revealed in a recent interview with the WSJ. Sounds like the Chinese mogul is taking VR seriously, as it should, and after the launch of its
surround sound headset
in April, the company is gearing up to delve deeper into the still largely uncharted waters of VR.
Another interesting tidbit Mr. Yu shared during the interview concerns the cameras in upcoming Huawei smartphones. The CEO revealed that the company will be partnering with German optics legend Leica for "at least the next five years". The mutual efforts of the two companies began with this year's flagship – the
Huawei P9
– which features a dual-lens camera. In
our review of the P
9, we found that the shooter snaps some pretty eye-catching pictures (once you've got the hang of it), but it didn't quite meet the high expectations, mostly due to the massive overhype prior to the phone's launch.
Yu also shared some ambitions for the future as the Chinese manufacturer is making headway in the global smartphone market. In the first financial quarter, Huawei's smartphone sales increased 59%, compared to a year earlier, while Apple's sales declined 14% and Samsung's sales remained the same, according to Gartner Inc. "We want to be the number-one smartphone maker in the world. It's a long distance race, and we have the patience," said Mr. Yu.
Huawei is doing good in Europe and Asia but still has a limited presence in the U.S. and its looking for ways to address this. It remains to be seen whether its aggressive spending on R&D an its ever expanding portfolio will help the Chinese manufacturer gain traction overseas.
Source:
WSJ
via
Android Central