Huawei is looking into the business of producing Windows Phone 7 handsets too
2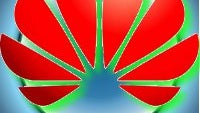 With the list of Windows Phone 7 hardware manufacturers continually growing, especially after introducing the latest members during their recent press event in New York City, it seems that another big time player in the Chinese market is looking to get in as well.
We all know that
ZTE is officially in the game to manufacture Windows Phone 7 handsets
in the future, but
Huawei
is poking around looking into the possibility of making their own line of WP7 smartphones as well. According to Huawei CMO Victor Xu, he stated that the company is right now "
just watching
" the development of the new platform in general, and they're potentially eying to release devices by
2012
.
Even though rival ZTE will have a head start by introducing devices later this year, you know that Huawei is going to place their attention on producing some relatively affordable WP7 smartphones. Needless to say that this is utterly intriguing, especially when Microsoft stipulates requiring some high-specs for its mobile platform, but we're sure that Huawei will still be able to deliver something moderately decent.
via
Mobileburn