Huawei P30 Pro lands, promising to be the ultimate phone camera (hands-on)
29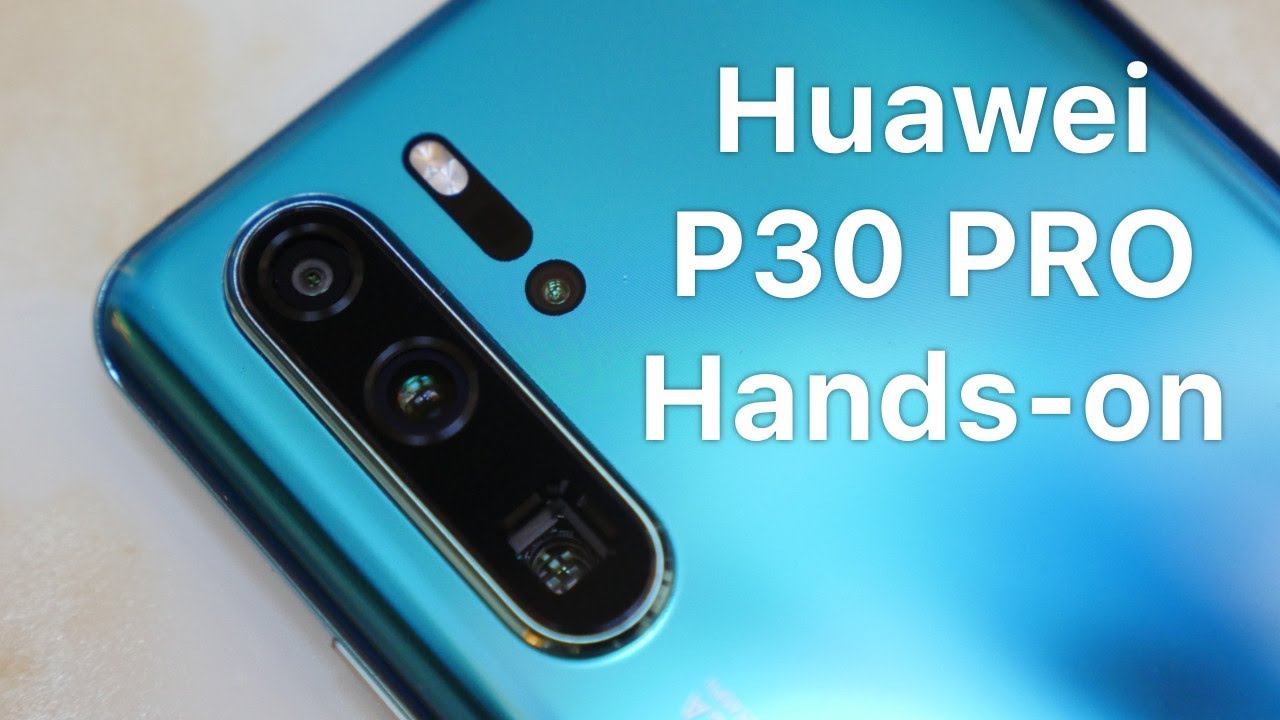 After numerous leaks and rumors, the Huawei P30 Pro, the phone that promises to redefine smartphone cameras, is here. And it's as exciting as you thought it would be, bringing a full package of four rear cameras that work together to up the ante for low-light and zoom photography, but alongside the good cameras, you also get a phone with a gorgeous glass-and-metal design with a few beautiful gradient finishes, a speedy performance and a big battery.
We got to see it and use it first hand at the official Paris launch, so it's time to sum up our first impressions and take a closer look at the P30 Pro.
Colors & Design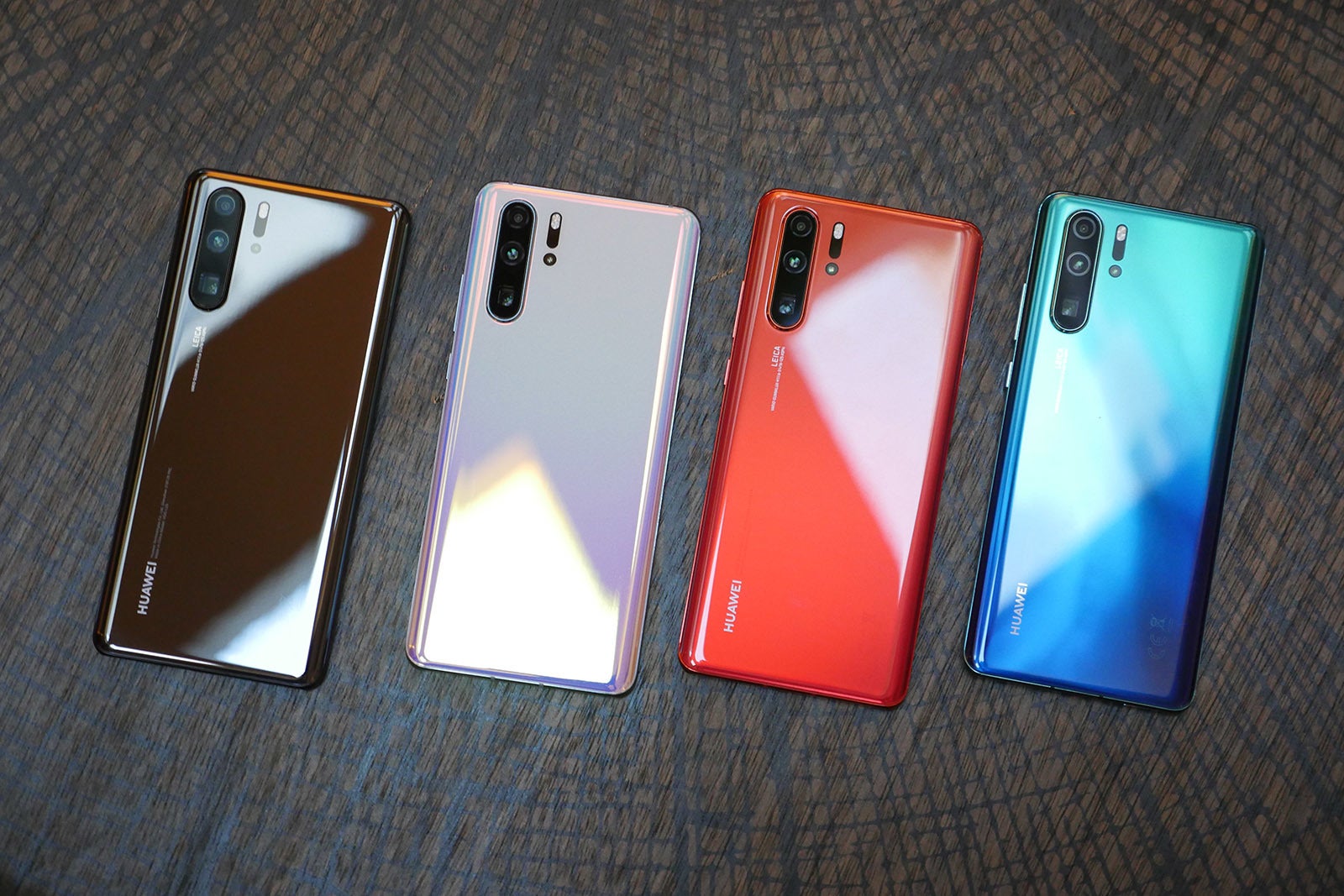 The P30 Pro is a big, 6.5-inch phone, but thanks to its curved screen and tall, 19.5:9 aspect ratio, it is not as wide as an iPhone XS Max or even a Galaxy S10 Plus, so we find it a bit more comfortable to hold. The design is your modern-day mix of a glass front and back, and a metal frame, and it feels very sturdy and well put together.
Huawei pioneered a new smartphone design style with the gradient finishes it introduced last year on the P20 Pro, and in 2019, the P30 Pro brings a new twist on that, as well as a few fresh and bold colors that the company says are inspired by nature.
You have five colors in total:
a "black" version with a classic look
a "pearl white" one
a brand new "amber sunrise" red
a "breathing crystal" white and blue color gradient
and the "aurora" blue and green color gradient
The "amber sunrise" is clearly the most striking of them all with its bold red color that Huawei says is inspired by a sunrise reflected on the sea. At certain angles this color looks a bit orangey, but definitely very eye-catchy. The "breathing crystal" gradient mixture of white and blue also looks very youthful, very appealing and... different!
Our personal favorite, however, is the "aurora" blue and green combination, a new twist on the "twilight" gradient that started it all. This new color blend has a matte-like finish and will not get stained with fingerprint smudges as easily, so it's practical. The colors, however, are what is mesmerizing: they are bright shades of blue and green, and they seem to flow in beautiful patterns as you look at the device from different angles.
Finally, the only version that you do not see in our photographs is the "pearl white" one. It was not on display, but press photos show it as slightly ivory in appearance, somewhat similar to the white finish on the Galaxy S10 series.
Huawei P30 Pro vs P30 differences
The P30 Pro is accompanied by a smaller, $750 P30 model
Specs
Huawei P30 Pro
Huawei P30
Platform
Android 9 Pie
with Huawei EMUI 9.1
Android 9 Pie
with Huawei EMUI 9.1
Screen
6.47" OLED
1080 x 2340 px
398 ppi
6.1" OLED
1080 x 2340 px
422 ppi
Biometrics
In-screen fingerprint (optical)
In-screen fingerprint (optical)
Processor
Kirin 980
Kirin 980
RAM
6/8GB
6/8GB
Storage
128GB / 256GB / 512GB + nanoSD card
128GB + nanoSD card
Main Rear Camera
40MP SuperSpectrum RYYB sensor
27mm, f/1.6, OIS
40MP SuperSpectrum
27mm, f/1.8, OIS
Secondary Rear Camera
8MP 5x telephoto w/ periscope
125mm, f/3.4, OIS
8MP 3x telephoto
80mm, f/2.4, OIS
Additional Rear Cameras
20MP ultra-wide
16mm, f/2.2
+ ToF depth camera
16MP ultra-wide
17mm, f/2.2
Front Camera
32MP
f/2.0
32MP
f/2.0
Battery
4200 mAh
3650 mAh
Charging
USB-C
40-watt in-box charger
15-watt Wireless charging
Reverse wireless charging
USB-C
22.5-watt in-box charger
NO wireless charging
Details
IP 68 water resistance
With IR blaster
No 3.5mm headphone jack
Stereo Speakers
IP53 water resistance
Has 3.5mm headphone jack
Before we dive in further with everything new and exciting with the P30 Pro, let's first clarify all the differences between the P30 Pro and the regular P30 model.
The first and most obvious one is the physical and screen size, as the P30 Pro is a big phone, about the same size as an iPhone XS Max and Galaxy S10+, while the regular P30 is a smaller phone.
But the two are also quite different in that the Pro has better cameras (the P30 does not have a periscope camera), battery size (the P30 has a smaller battery) and a few other details like the 3.5mm headphone jack that is actually present on the P30, but missing on the Pro. One thing where they are similar, though, is performance as both have the same Kirin 980 chip.
And if you look at the 750 euro price on the P30, you see that this phone is much like the iPhone XR and Galaxy S10e, an "almost-flagship" phone at a more affordable price.
Cameras
Four cameras on the back and one on the front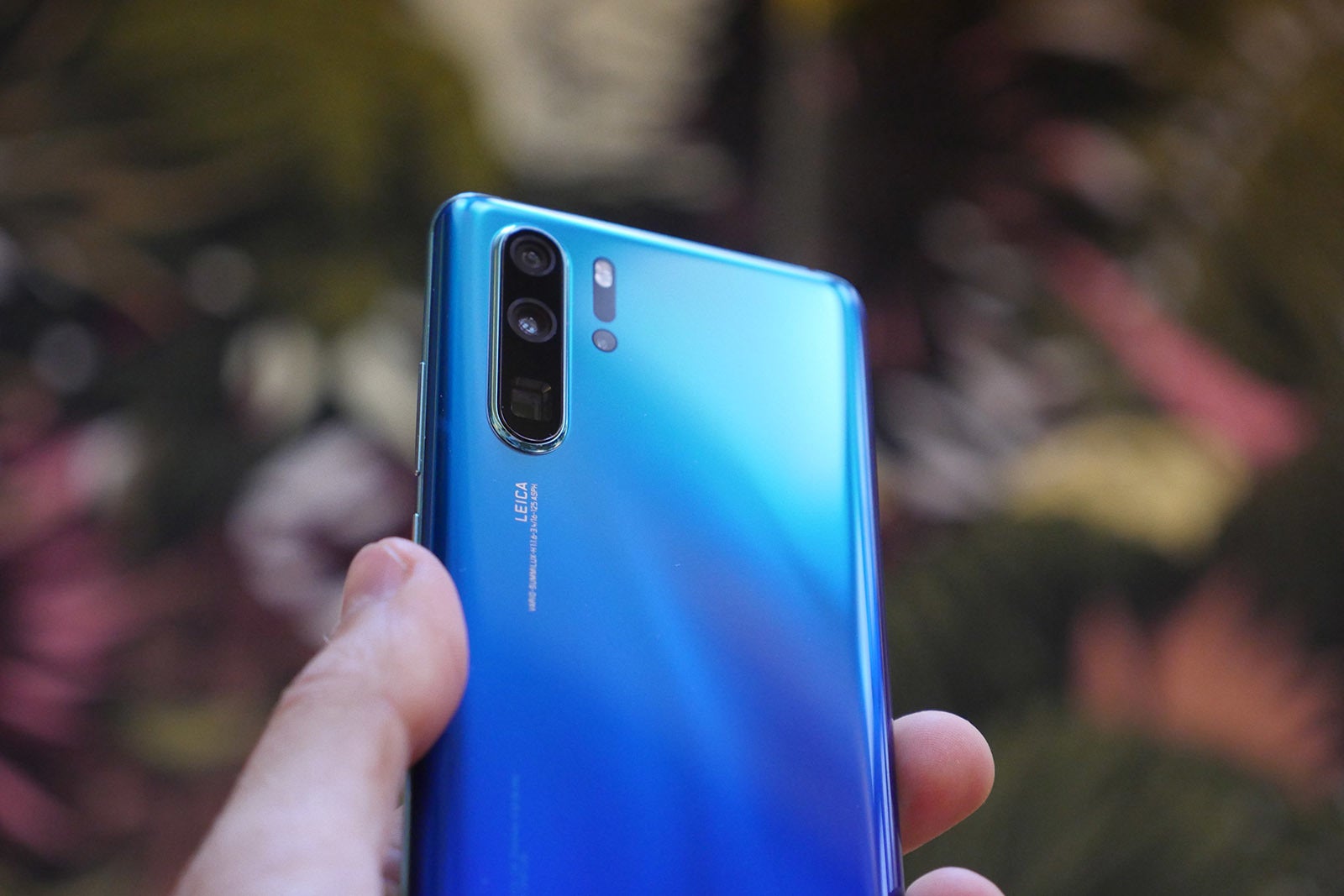 The P30 Pro wants to "rewrite the rules of photography" and in this fight, it is armed with four cameras on the back and one on the front. You have the following specs:
20MP ultra-wide 16mm, f/2.2
40MP SuperSpectrum 27mm, f/1.6, OIS
8MP 5x telephoto w/ periscope 125mm, f/3.4, OIS
ToF depth camera
+ 32MPf/2.0 front camera
The star of the show is clearly the new 40-megapixel SuperSpectrum sensor that uses a brand new pixel arrangement. Rather than having a red, a blue and two green subpixels, the sensor replaces the green ones for yellow, so you have an RYYB arrangement. This has one key benefit: much better light sensitivity, and in fact the new sensor can absorb 40% more light. Not just that, this new arrangement also enables a better rendition of red shades too. Keep in mind that you can shoot at the full 40-megapixel resolution, but the default resolution is actually 10-megapixels where Huawei can combine pixels to get better image rendition, and the file sizes for the images are not quite as gigantic.

While this is the main camera workhorse, you also have an ultra-wide shooter and another camera that you will not see on other mainstream phones. We are talking about the periscope zoom camera. A proper telephoto lens requites space between the lenses and would make a smartphone very thick, so Huawei has come up with the clever idea of fitting this whole setup in a tunnel perpendicular to the back of the smartphone and light is passed on there via a prism. It's a clever work-around, and this new periscope camera gives you a 5x zoom for a focal distance of 125mm. You can zoom even further with hybrid zoom, and you can go as far as 50x zoom to get a shot of the moon, on your phone.

The fourth camera in this setup is the time-of-flight module right below the LED flashes. It consists of a flood illuminator that beams light and uses the reflection to determine how far away objects are. This allows for a very accurate distance map and Huawei uses this information for better portraits, where you get more precise separation between the subject and the background, plus you get a bokeh effect that gradually increases as the distance grows.
Performance and Storage
Huawei's in-house Kirin 980 chip on board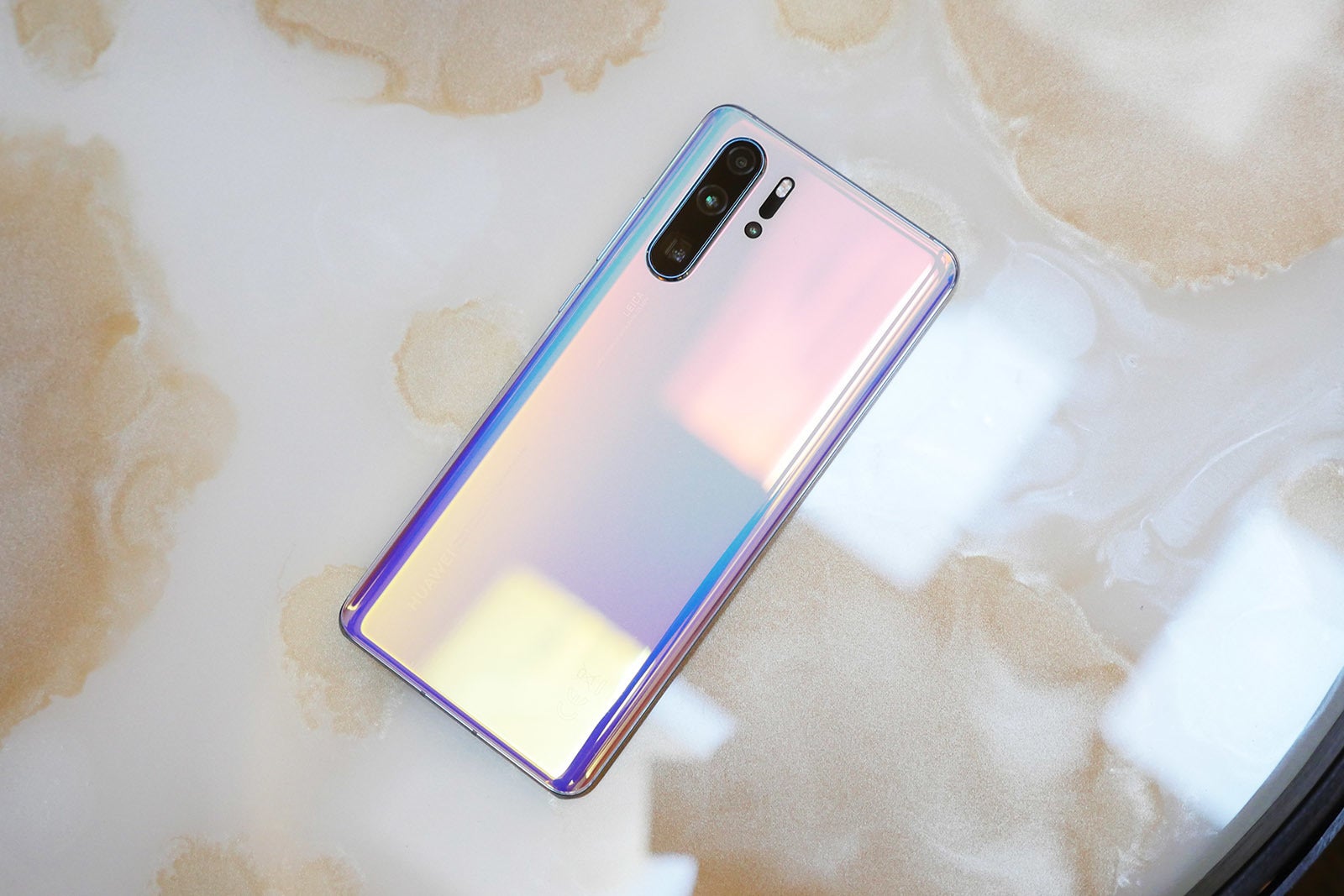 The P30 Pro is powered by the Kirin 980 chip that Huawei itself makes. The company has worked for years on this chip and it actually first launched on the Mate 20 Pro in late 2018. Back then, this was the world's first 7nm chip on Android, but these days it has strong competition in the form of the Snapdragon 855 that you can find on phones like the Galaxy S10 series.
Is the P30 Pro the most powerful phone around? Maybe not the fastest, but it definitely feels zippy in a way that you expect to see in a premium phone.
Also, gamers should remember that you have different modes and to get the best performance out of the Huawei P30 Pro and its Kirin chip, you should actually go into settings, then battery and change it away from the default mode and to performance mode (this will drain your battery a bit faster).
You have two different versions of the P30 Pro, a base model that ships with 128GB of on-board storage, and a pricier, 256GB version.
Both of them support expandable storage with support for nanoSD cards. NanoSD cards are a brand new standard championed by Huawei and they are smaller than a microSD card, which means that unfortunately, your microSD card will not fit here. So... what's the benefit? Huawei's idea here is that nanoSD cards are actually the same size as a nanoSIM card, so this made it possible to design a SIM tray that has the nanoSD card on one side and the nanoSIM on the other, so the tray is much, much smaller, leaving space for other components, like a larger battery for example. Currently, it seems like Huawei is the only company supporting this standard and the only one making nanoSD cards, but this does not mean that these cards are hard to come by and you can easily purchase one on Amazon.
Battery and Charging
The P30 Pro comes with a large, 4200mAh battery on board.
This is actually the same battery size as on the Mate 20 Pro, and still larger than on rival devices.
And you also get benefits like a 40-watt fast charger in the box that will top up your battery from 0 to 70% in just half an hour. You also have support for wireless charging at speeds of up to 15 watts (there is no wireless charger included in the box and you would need to purchase one separately). Plus, the P30 Pro supports reverse wireless charging, so the phone can act as a wireless power bank.
Interesting Details
No headphone jack!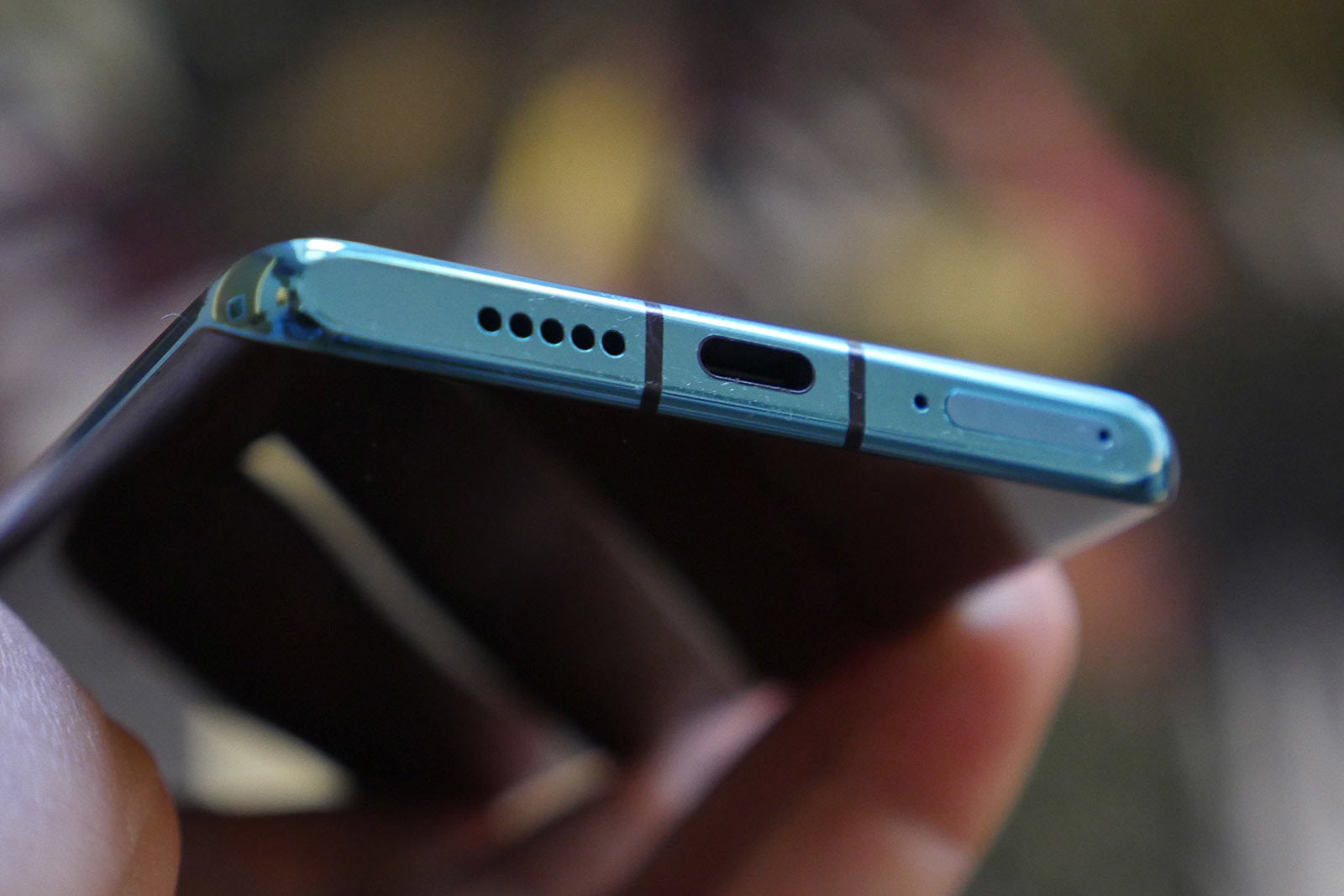 There are also a few interesting details around the P30 Pro that you should know about.
First, it has no headphone jack. Sorry! Those who want to connect their wired buds or cans can use an adapter, while for the rest you have a pair of USB-C earbuds included in the box, or you can use wireless headphones.
Second, you do get an infra-red (IR) blaster, so that you can easily control your AC or TV with your phone, which is neat.
Third, the earpiece is now the screen! This might sound strange, but Huawei uses the vibrations from the screen to basically replace the in-call speaker and those who follow the industry closely will know that LG has done the same thing on its latest G8 series. Huawei achieves that with a fancy new magnetic suspension system that vibrates the screen to produce sound for calls, and this is not only cool, but it also has the added benefit of that even when you have the call at the highest volume, it will still be transmitted directly to your ear and not to everyone around.
Prices, Alternatives and Release Date
Premium phone at a premium price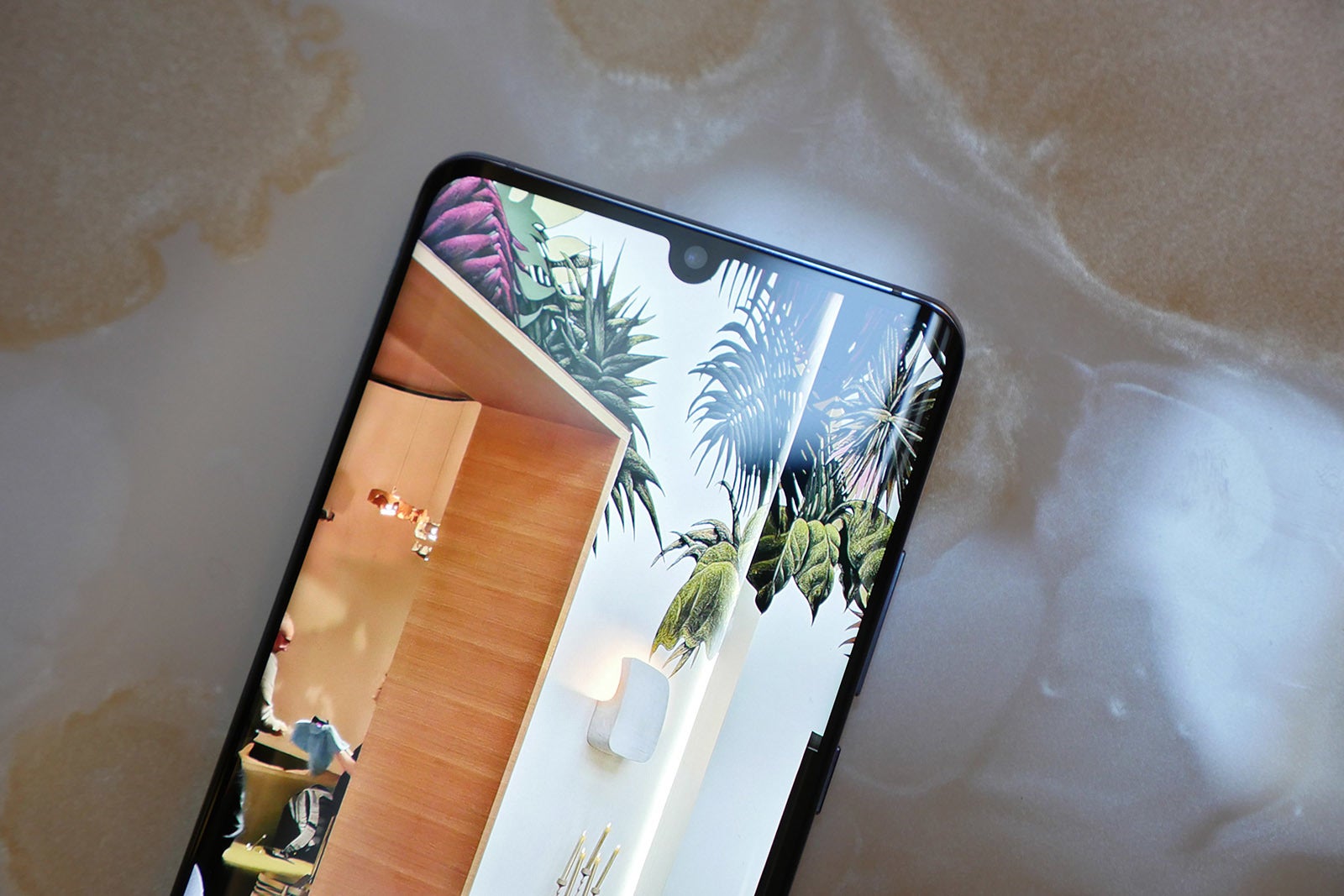 The P30 Pro offers a true flagship experience in all aspect, including style, performance and cameras, so it is no surprise that Huawei has also decided to price it accordingly. Or in other words, this phone joins the crowd of $1,000 flagships and here is how prices breakdown for each model:
Huawei P30 Pro 8/128GB: 1,000 euro
Huawei P30 Pro 8/256GB: 1,100 euro
Huawei P30 Pro 8/512GB: 1,250 euro
Huawei P30 6/128GB: 800 euro
Huawei P30 Lite: 350 euro
Unfortunately none of these new Huawei P30 series phones will come to the United States due to US suspicions of Huawei's involvement with the Chinese government. How real are those concerns? We do not know for sure, so we cannot really comment on that.
For the rest of the world, pre-orders of the Huawei P30 Pro will start on March 26th, the day of the official announcement.
As is evident by the price, the Huawei P30 Pro is a direct competitor to the very best smartphones out there: the iPhone XS Max, the Samsung Galaxy S10+ and the Google Pixel 3 XL. Does it bring enough to stand out in this fiercely competitive crowd? Only time can tell.
A Few Personal Impressions
Should you upgrade from the Mate 20 Pro?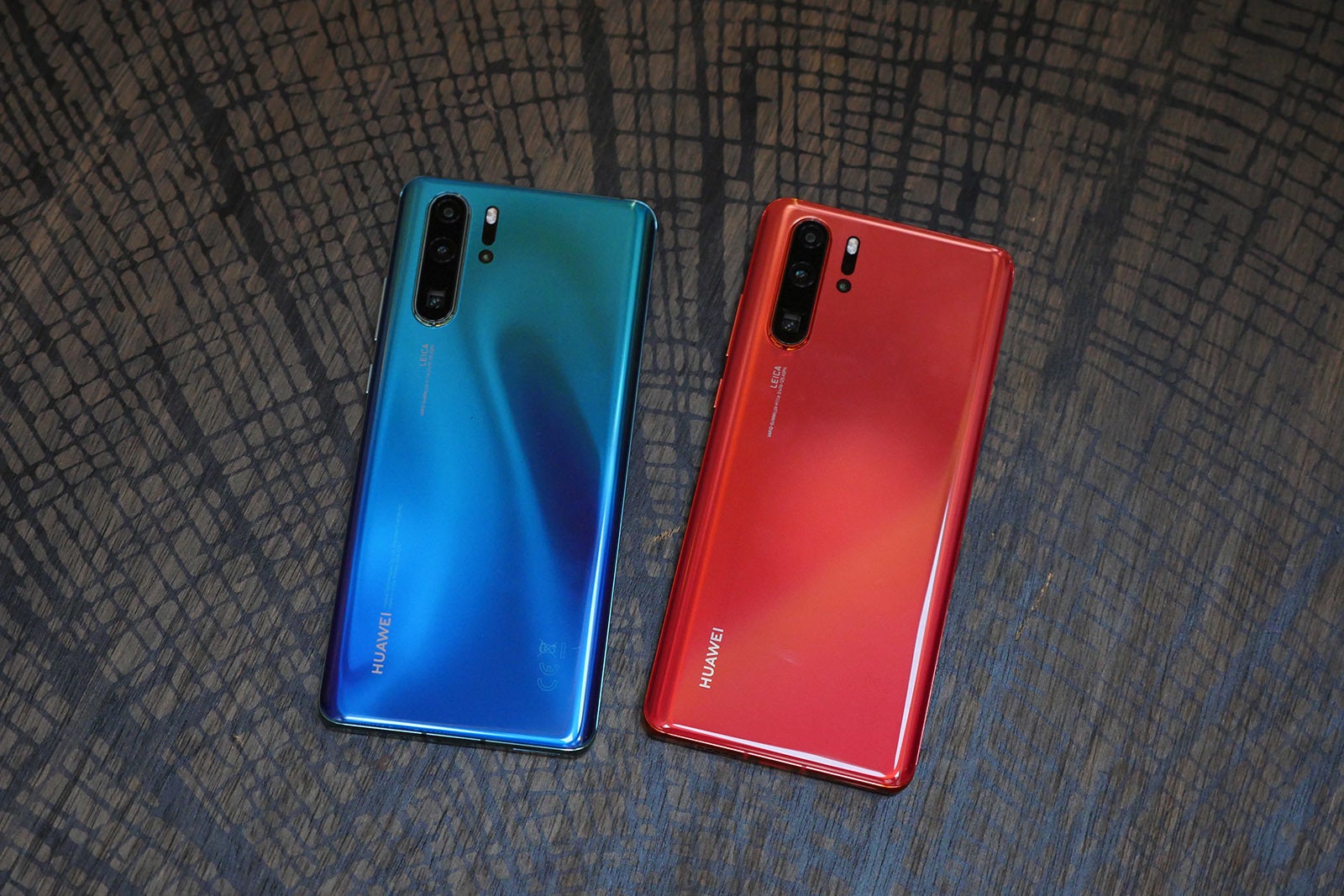 As someone who has used the Mate 20 Pro for quite a while, I personally find the P30 Pro to be very similar in actual feel.
The biggest improvement that I noticed was in the display which looks better and lacks the slight green color shift that was present on the Mate 20 Pro.
What's missing on the P30 Pro, however, is the 3D face recognition which worked nearly flawlessly on the Mate 20 Pro. You do have a camera-based face recognition on the P30 Pro, but as you probably know this is nowhere nearly as secure as 3D face identification. The optical fingerprint sensor on this phone is improved and faster than on the Mate 20 Pro, but my experience with in-screen fingerprint sensors shows that they are not as reliable as face recognition or traditional, capacitive fingerprint readers.
A quick test of the camera showed that the new zoom system works as expected, but more on that is coming soon.
Finally, should you upgrade if you have the Mate 20 Pro? Not really, unless you really want the improved cameras, but if you have an older phone, the P30 Pro will certainly impress you with its speed and camera performance.
Recommended Stories