Update sent to improve the cameras on the Huawei P30 Pro; B&H pulls the P30 line
1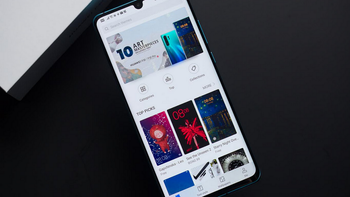 The
Huawei P30 Pro
features a quad-camera setup in the back. This consists of a 40MP primary camera (f/1.6 aperture), an 8MP telephoto camera with 5x optical zoom, a 20MP Ultra-wide camera, and a Time-of-Flight (ToF) depth sensor. And don't forget the 32MP front-facing selfie snapper. What brings this information up is an update that owners of the phone have started to receive.
Spotted by Android Authority
, the first post-ban update for the
P30 Pro
includes some enhancements that improve photo quality. The changelist says that after installing the update, colors will appear "more natural and authentic." It also "fixes the abnormal display of videos recorded by the front camera." In addition, the update includes improvements for the phone's face unlock feature, the latest Android security patch, and a fix for notifications on the lock screen with live wallpaper in use.
Last month, Huawei was placed on the U.S. Commerce Department's Entity List essentially cutting the company off from its U.S. supply chain (although it was given a limited 90-day reprieve). When
Google announced that it was cutting ties
with the company, Huawei made it clear that it would still disseminate security and other updates to its current fleet of phones.
Huawei says it has not cut back on smartphone production

While the Huawei
P30
Pro is not officially offered in the United States,
B&H Photo offered the Latin American variant of the phone
(along with the P30 and
P30 Lite
) with a one-year B&H limited warranty. However, in light of the U.S. ban, the New York-based retailer has dropped the
P30
, P30 Pro.and
P30 Lite
. While the latter model had still been offered just the other day, the listing on the website says that it is now discontinued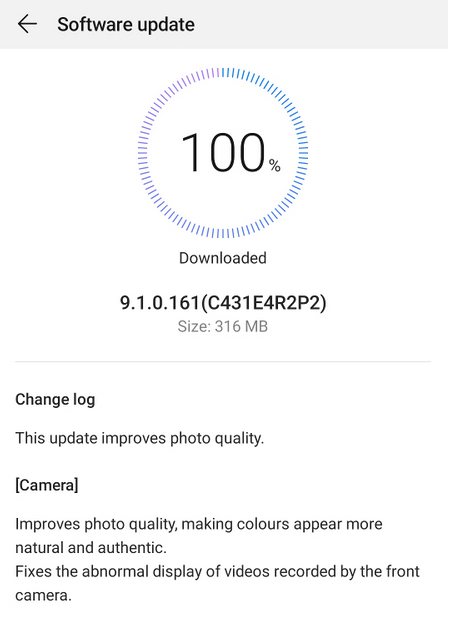 Despite speculation that the company has cut smartphone production, just the other day
Huawei denied the rumors
and said, "global production levels are normal, with no notable adjustments in either direction." But Huawei needs to be concerned about several things moving forward.
It claims to have stockpiled a year's worth of parts and components
for chip production, but it will have to figure out what to do after these are all used up. And the manufacturer will have to find a new chip design firm to replace ARM Holdings. The U.K. company uses some U.S. technology in its architecture. Huawei's HiSilicon unit designs its chips using software purchased from U.S. firms Cadence Design Systems Inc and Synopsys Inc., and Huawei will have to find other outfits outside the U.S. that sell this specialized software. There are also questions about Huawei's Ark OS Android replacement and how it plans to replace the Google Play Store.
But all of this could go away in a second if President Donald Trump uses Huawei as a bargaining chip in trade talks with China. Trump hinted that he might do such a thing last month, and he could remove Huawei from the Entity List in exchange for concessions from the Chinese government in any trade agreement forged between the two countries. Ironically, China could also demand that Huawei be removed from the list before agreeing to negotiate with the U.S.
However, in the current atmosphere, it is easy to forget that Huawei was placed on the Entity List for security reasons. The U.S. government considers the company to be a national security threat because it can be called on at any time to spy on behalf of the communist Chinese government. There are concerns, never proved and always denied, that the company's phones and networking equipment contain backdoors that send sensitive information to servers in Beijing. Even before the current ban, U.S. consumers could only purchase the latest Huawei handsets as an import.