Huawei insists global smartphone production levels are 'normal', at least for the time being
3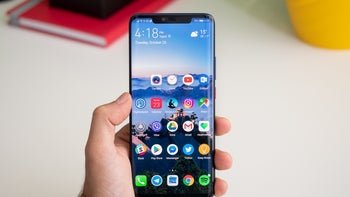 There's been much ado about
Huawei's tough road ahead
as
key US partners
and major parts suppliers are prepared to turn their backs on the world's second-largest smartphone vendor at the end of a 90-day reprieve granted shortly after President Trump's announcement of a potentially business-ending ban.
In a short statement
issued to Cnet
and a number of other international news outlets, the company specifically and explicitly refuted
the claims made in a Chinese media report
about a Foxconn manufacturing shutdown of Huawei mobile devices. Apparently, "global production levels are normal, with no notable adjustments in either direction."
At first glance, that may seem reassuring, but clearly, these are extremely volatile circumstances, with lots of moving parts and unpredictable future developments. Just because Huawei might be going about its business like nothing has happened or is about to happen, that doesn't mean a production halt or at least a downgrade are not in the pipeline. If the embargo on collaborations with US companies (and even
foreign ones using US technology
) stands, market researchers expect
a significant slowdown
of the Chinese tech giant's
incredible recent growth
.
For the time being, it looks like Huawei is working on the assumption the US-China trade war will somehow cool down in the next couple of months, allowing it to continue selling hundreds of millions of Android phones around the world.