Huawei wants Honor to become the world's fourth-largest smartphone manufacturer
9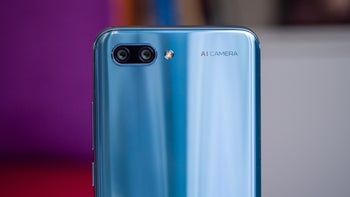 Huawei and Honor have been performing extremely well lately, and today the two brands pushed out a joint press release which outlines their respective goals for the near future.
Firstly, Huawei reaffirmed its objective of becoming the number one smartphone manufacturer worldwide. This goal has been mentioned countless times in the past and Huawei now sits in second place, just behind Samsung. By the end of 2019, though, the brand hopes to overtake Samsung and finally steal the crown it has held since 2012.
The goal for Honor, on the other hand, is to become the fourth largest smartphone manufacturer on a global scale. This means that, if everything goes to plan, the brand will sit ahead of Xiaomi and just behind Apple and Samsung in terms of shipment volumes.
Another goal Huawei has set for its sub-brand Honor is stealing the title of second largest smartphone manufacturer in China – Huawei currently sits in first place. A timeline for this achievement wasn't provided, but it's expected to happen around the same time Honor reaches 4th place globally.