Huawei Activa 4G for MetroPCS is announced, LTE on a budget
3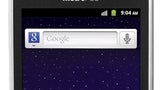 Looking for an LTE smartphone on the cheap?
MetroPCS just launched the Huawei Activa 4G
, which is a smartphone that might interest you. We are dealing with a rather modest Android offering that will set you back only $150 after rebate while still hooking you up with some LTE goodness. Not a bad price considering that no long-term commitment is required.
We suppose you are eager to hear something about its specs, so here they are: the Huawei Activa 4G sports an 800MHz processor and a 3.5-inch HVGA display. There is a 5-megapixel camera with flash on its back, and a VGA shooter up front for video chats. Not too impressive, we know, but hey, at least you get the Kung Fu Panda 2 movie pre-loaded. Android 2.3 comes out of the box, and there is no word saying whether an update to anything more contemporary is ever coming.
Yet despite being underpowered, the smartphone is still pretty cheap, so it might be worth at least taking a look at. Too bad, however, that Huawei didn't choose a smartphone more potent than this to be its first LTE handset for the U.S. market.
source: MetroPCS
MetroPCS Introduces Latest 4G LTE Smartphone and Huawei's First in the U.S with the Huawei Activa™ 4G
Huawei Activa 4G is fifth 4G LTE smartphone from the nation's only no-contract 4G LTE provider
DALLAS, June 8, 2012 /PRNewswire/
-- MetroPCS Communications, Inc. (NYSE: PCS) and Huawei, a leading global information and communications technology (ICT) solutions provider, are making 4G LTE service available to all MetroPCS customers with the introduction of the Activa™ 4G smartphone. The Activa 4G is the latest smartphone in MetroPCS' growing 4G LTE line-up and is Huawei's first 4G LTE handset in the United States.
"MetroPCS is committed to bringing 4G LTE handsets to consumers with a range of price points and features to ensure that 4G LTE is available to everyone and offers the experience that is right for them," said Tom Keys, president and chief operating officer of MetroPCS. "The addition of Huawei as a new 4G LTE handset provider is a great step for us as we continue to expand our portfolio of affordable, feature-rich 4G LTE devices at an exceptional value."
The Huawei Activa 4G is a 3.5-inch HVGA capacitive touchscreen smartphone powered by the Android 2.3 (Gingerbread) operating system and equipped with a 5.0 megapixel camera with single LED flash and front-facing VGA camera. The 4G LTE device is powered by GCT's GDM7240 single-chip 4G LTE solution.
"We are honored to bring our first 4G LTE device to U.S. audiences with the support of MetroPCS' powerful and expansive network," said Michael Chuang, executive vice president of Huawei Device USA. "MetroPCS is committed to providing customers with advanced, flexible and affordable smartphone options through its no-annual contract services, and is the ideal partner for Huawei's entrance into a new era for smartphones and handsets."
The Huawei Activa 4G is available in stores and online for $149, plus tax, following mail-in and instant rebate, for a limited time.