Huawei sold $15 million worth of P20/P20 Pro units in 10 seconds
21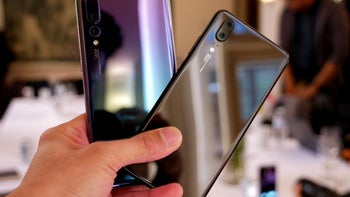 Huawei has managed to sell over $15 million worth of
P20
devices in just 10 seconds. The company announced its latest flagship lineup towards the end of last month, with Huawei later going on to set itself a goal of
shipping 20 million
combined
P20
,
P20 Pro
, and
P20 Lite
units in 2018. Following on from this, and if the initial response in China is indicative of how the devices will sell, it appears the company could well be on its way to reaching its goal.
The company's flagship P20 and
P20 Pro
models went on sale in its home country of China last Thursday and, as is typical in the market, the devices were available via a flash sale. Now, less than a week after the sale took place,
Huawei
has gone on to confirm that it sold up to 100 million Yuan, or $15 million worth of Huawei P20 and P20 Pro units in just 10 seconds. The company hasn't confirmed the official total of units sold, but the number of devices available is sure to have been pretty high. Also worth mentioning is the fact that this flash sale included only the flagship models. If the budget
P20 Lite
, which goes by the name Nova 3e in the Chinese market, had been included in the sale, the amount of revenue may have been much higher. After all, not every consumer can afford a flagship device.

Huawei's P20 lineup is currently on sale worldwide and is backed by huge marketing campaigns in both European and Asian markets, all of which is part of the company's ultimate goal of becoming the number one smartphone manufacturer worldwide. Speaking of which, Huawei's next objective is to overtake Apple to become number two, something the company expects to achieve by the end of next year.