Huawei guns to beat Samsung for 'the world's first foldable phone' title in November
32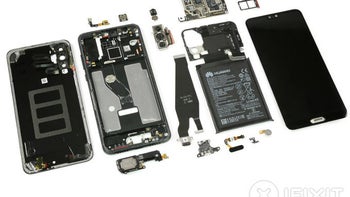 While Samsung is twiddling its thumbs,
trying to perfect
what might be the most challenging development in the smartphone world for the past few years - a
foldable handset
- Huawei is pressing ahead with a bendy screen
sourced by archrival LG
, and plans to unveil it in November. This way, the world's third-largest cell phone maker may beat Samsung to the punch, and earn the "world's first" title, as Samsung is said to have scheduled its own foldable device announcement for early next year.
Needless to say, an announcement doesn't mean that the phone will be released soon after, but the same can be said for Samsung's Q1 schedule as well. Apple is also said to be playing around with
foldable display prototypes
, sourced from LG again, as it is afraid that Samsung might snoop on its product plans otherwise. Huawei's phone is tipped to be of the inward folding variety, as the outward type is trickier to master - something that Samsung has also struggled with.
As to specs and software that will take advantage of a handset that can crimp over itself, becoming much smaller to carry around when not in use, these remain to be seen... or heard beforehand in the rumor mill. Just to be on the safe side, Huawei might announce a working prototype or engineering sample, and gauge consumer acceptance before it plunges into mass production. Judging from the excellent P20 series it just outed, the company might as well pull off another innovative handset out of the proverbial hat come this fall.