Huawei P20 sales to surpass 20 million units in 2018
15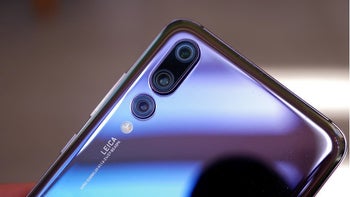 Huawei expects to sell over 20 million Huawei P20 units in 2018.
The Chinese company
has already revealed its hopes to overtake Apple within the next year or two, and it appears the company's latest flagship device will be central to this strategy.
In an interview with Huawei's CEO, Richard Yu, the executive admitted the company is aiming to surpass 20 million shipments when it comes to the P20 lineup, which includes the regular
Huawei P20
alongside both the budget
P20 Lite
and the premium
P20 Pro
. These figures are certainly not out of reach when the company's recent growth rate is considered, but they represent a big increase of last year's goal. After all, shortly after the launch of last year's P10 and P10 Plus, the company announced a goal of shipping 10 million units, half that of this year's goal, although it's worth noting that this figure did not include sales of the cheaper P10 Lite. In any case, the company's CEO also revealed a huge focus on R&D, stating that Huawei invests over 10 times more than any of its local competitors, something that should allow the company to innovate faster and therefore stay on par or even ahead of the competition which, in turn, should attract a number of new customers. Also, Richard Yu appeared to be pretty keen in regards to maintaining the company's current user base. After all, he mentioned that Huawei is committed to optimizing older devices, with various updates to previous generation smartphones expected to roll out in the future in order to speed them up.
For now, however, Huawei's main focus is shipping as many units of the notch-bearing trio as possible, with big marketing campaigns in both Europe and China currently backing the devices. Also, with Apple's sales currently on the decline and the fact that the Silicon Valley-based company's next flagship iPhone could be even
more expensive
, Huawei is on track to overtake the company sooner rather than later.