How to watch the 2016 NBA finals live stream: Warriors vs Cavaliers
31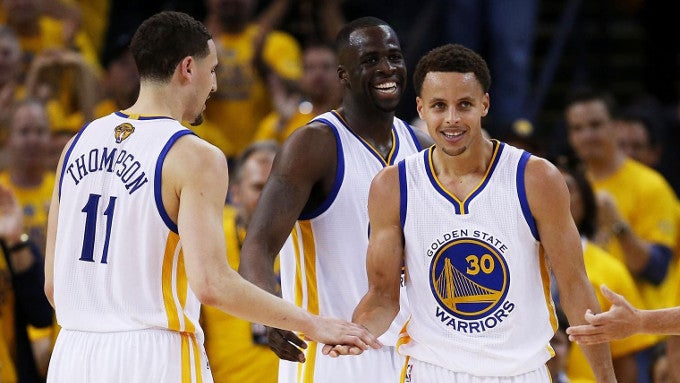 The 2016 NBA finals are starting to heat up.
We have already witnessed history this season as the Golden State Warriors team led by MVP Steph Curry scored the best season in NBA history with 73 wins and only 9 losses, beating the previous 72-10 record by the Chicago Bulls. However, it would be a sore disappointment if the Warriors don't finish it up with a title, and that's what at stake these playoffs.
The Golden State team has just averted a potential crisis: GSW made a spectacular comeback against the Oklahoma City Thunder, trailing 1:3 and reversing the course of the series. Klay Thompson and Steph Curry remain the two big names, but Draymond Green and the rest of the team are doing their fare share. However, the Splash Brothers and co are now set to face their toughest challenger: LeBron's Cleveland Cavaliers squad.
Clearly, the NBA finals this year are one of the most exciting series we've seen in quite a while.
But how do you watch all the action if you don't have cable or if you are on the move? Luckily, there are a few ways to catch up with games on your Android phone or iPhone.
The best option to livestream NBA 2016 playoffs and finals games is the subscription-based Sling TV service. It costs $20 a month with the subscription giving you access to more than 20 channels including TNT, ESPN and ABC. You can get the app on both Android and iOS at the links below.
You can also always try one of countless online NBA livestreaming sites that are infested with ads (and possibly malware). Those are still probably the only options for many people outside the United States, but approach them with caution. One option of many offering this service is Stream2Watch.co.