How to watch NCAA March Madness 2017 games live on your iPhone or Android device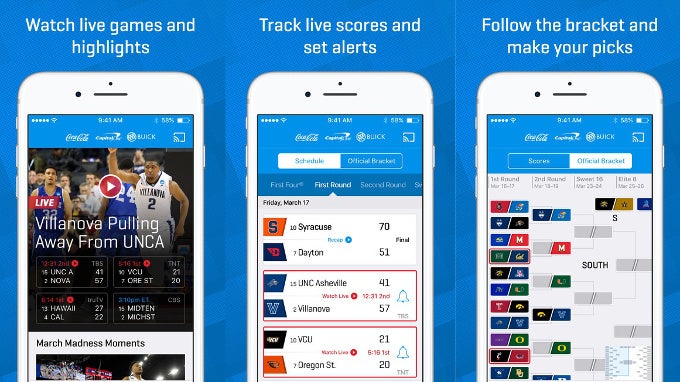 The NCAA March Madness 2017 college basketball tournament is right around the corner: the first game will air on Tuesday, March 14th, with the New Orleans Privateers facing the Mount St Mary's Mountaineers.
And while the best way to watch the NCAA March Madness 2017 remains a TV set in a friendly gathering, those of you who are passionate about the sport and have to be at work or on the go, do not worry: you can stream all the March Madness 2017 games on your phone.
All the games will be live streamed via the official NCAA March Madness Live app for iPhone and Android phones.
The app itself is free to download and comes with tons of additional content: highlights on the best players, commentary from well-known NBA analysts, but you can also tune in the CBS Sports app that also streams the games.
And if you are wondering what TV channels will be streaming the games this year, the rights are shared between CBS and Turner (TBS, TNT and TruTV). The drill is that you can watch games that air on CBS for free, while those licensed on Turner can also be streamed, but only after you prove you are a paying customer. Here are your options for mobile streaming right below.
Official NCAA March Madness Live app for iPhone and Android
CBS Sports app for iPhone and Android