How to set 360-degree images (photospheres) as wallpapers on Android
1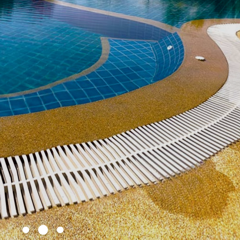 Please note: this is a tutorial for inexperienced users.
Besides letting us use static images as wallpapers, Android also allows us to play around with live wallpapers, and even to
set looping videos as wallpapers
. But did you know that you could also use photospheres (360-degree images) as wallpapers on your Android device?
Thanks to an app called Photosphere HD Live Wallpaper, it's easy to give your phone or tablet a fresh look. The application can be downloaded via Google Play, and comes with a selection of high-quality photospheres that you can use for free. Of course, you can also use your own photospheres, or buy more from within the app. Once you set a photosphere as wallpaper, this will act as a live wallpaper, letting you pan around the 360-degree image.
You'll probably notice that photosphere wallpapers can drain your battery faster than static wallpapers. But, if you're ok with that, go ahead and download Photosphere HD Live Wallpaper from the source link found at the end of this article.
Photosphere HD Live Wallpaper contains ads, and is compatible only with devices running Android 4.0 or later. The quick tutorial seen below was made using stock Android 5.1.1 Lollipop, thus things may look different on your device.
download:
Photosphere HD Live Wallpaper