How to get LG V30's Floating Bar on any Android device
5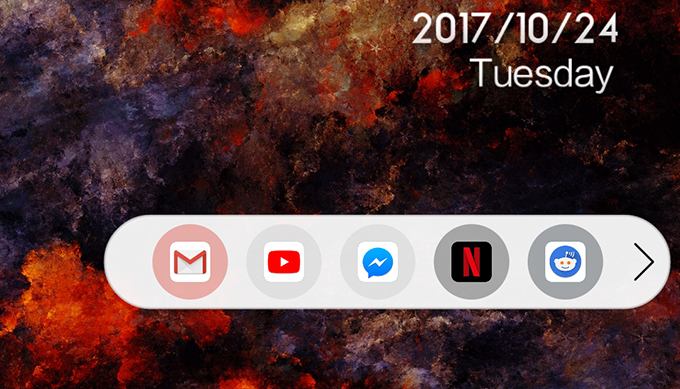 Historically, one of the key features of LG's V series has been the signature secondary ticker display that was not available on any other device. Sadly, it got phased out with the
LG V30
, which opted out for a software Floating Bar, which kind of allows us for the same type of functionality, but definitely lacks the 'wow' factor and is totally not a party trick. That's just how LG wants to roll these days.
You'll float, too!
V30's Floating Bar allows you to quickly access settings shortcuts, favorite contacts, apps, or control your music. All of that is available from a movable and customizable floating icon that is easily-accessed from any screen.
Now, one thing about said Floating Bar is that it can be easily emulated on almost any Android device. Don't worry, we won't be keeping that secret to ourselves but will gladly share.
Enter the eponymous Floating Bar app for Android that can be found on the Play Store, which emulates the features of its same-named inspiration to a large extent. It allows you to:
Quickly access pre-defined apps
Assign favorite contacts
Quickly access phone toggles
Control your music playback
Have quick access to website bookmarks
Display weather info
You can switch between the different pages with a simple swipe. The app is free to download, but only allows you to have one page in its free-to-use version. If you want to populate the floating bar with all the features we listed above, you will have to cough up $0.99 as an in-app purchase to unlock the full potential of the app and transform your device into an LG V30.