How to gain access to and beta test games before they hit the App Store
2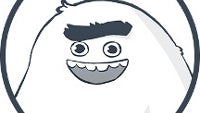 Many avid gamers have often found themselves dreaming of having beta access to upcoming titles. Not so much to gain some feeling to exclusivity, but rather to give back to the gaming world, contributing their expertise to help create better titles for the future. Sadly, this dream is hardly ever realized. In the world of AAA titles, beta-testing teams are small groups of company-employed personnel, and in the world of mobile games, beta testing is often done by the developer and some of their friends.
Well, so long as you are not looking to actually make any money out of it, you can now help developers clean their games up and deliver them as better titles in the App Store. The good news is that you will not be a full-fledged beta tester, trying to break the game or reproduce bugs – all that is required of you is to just play. Your session, along with screenshots and game-relevant information is relayed to the developer automatically.
So, are you interested to get early access to some titles? Here's how!