Honor 7X hands-on: premium looks and 18:9 screen for just $200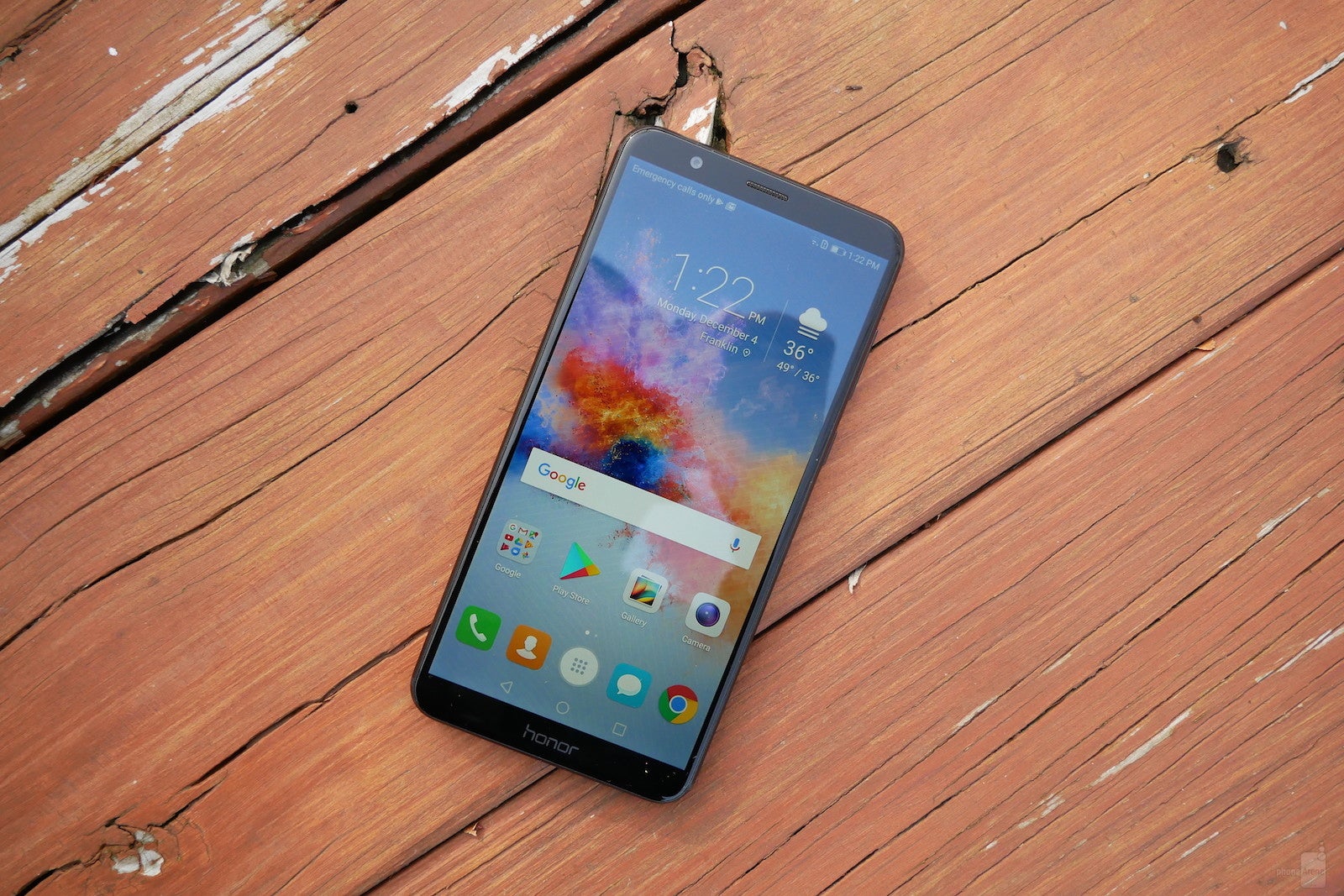 Huawei's Honor sub-brand has just announced the successor to one of their most competitive mid-range devices – the Honor 7X. Stepping up its class-factor with an all-metal body and a new 18:9 display, Honor manages to shave off 50 dollars from the 6X's original $250 price and deliver a more premium-looking device while doing it.
Today, we take a first-look at this mid-range powerhouse, as we gear up to do our full review, and see just where this high-value device lands in the current mobile landscape.
Design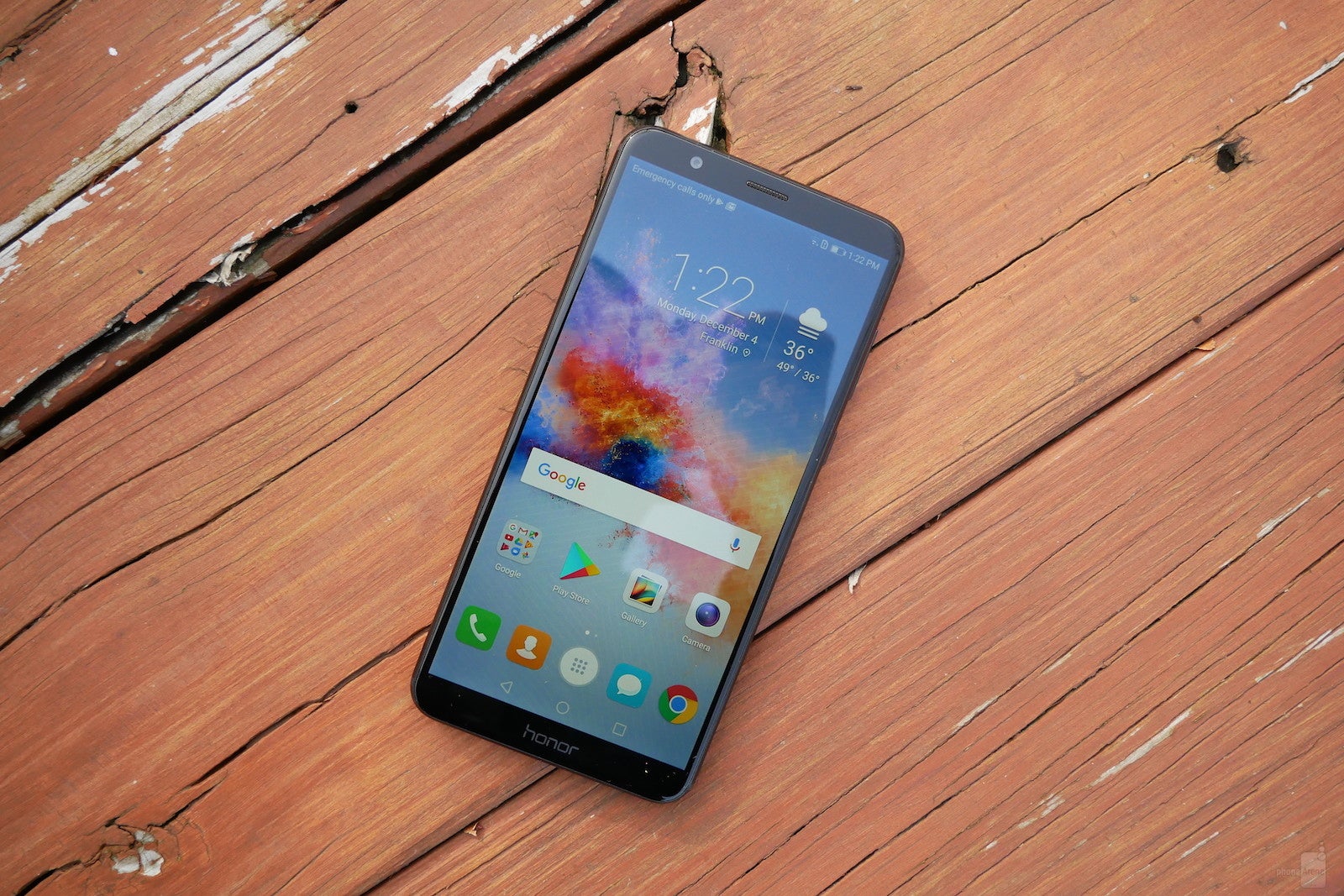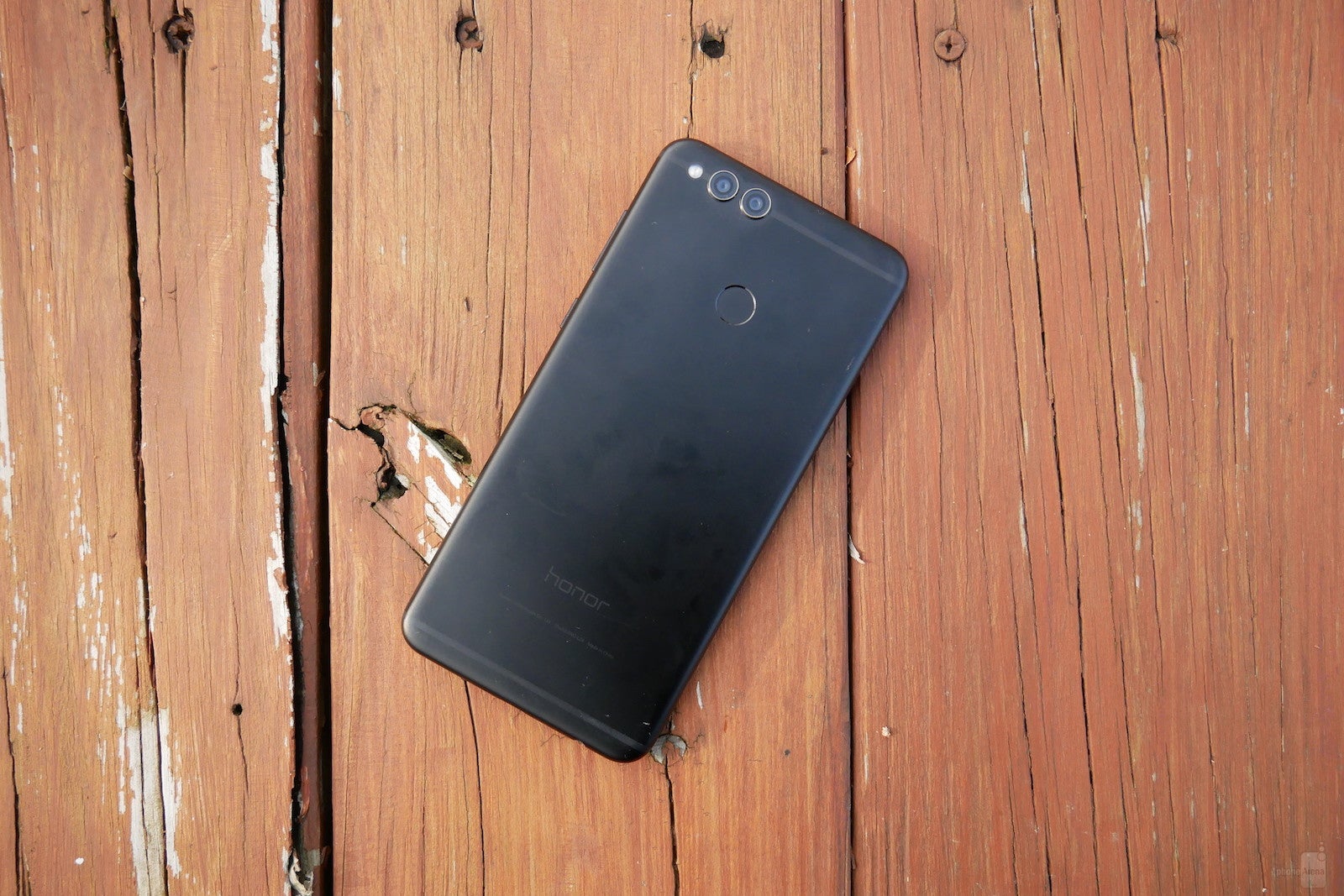 Ditching the 6X's plastic accents for an either blue or black all-aluminum construction (gold is also available in Europe) is a much-appreciated upgrade, which serves to give the device a better look and in-hand feel. In fact, the black 7X is strongly reminiscent of the Oneplus 5T – a phone selling for twice the price. Housing an 18:9 display, but lacking the curved edges, as the OP5T does, the likeness begins with the phone's face.
Flipping it around, you'll find the fingerprint sensor in back, as well as a dual-camera setup, just like the OP5T, though the camera setup and antenna lines do offer some distinction, if you know what to look for. Near-doppelgangers aside, the Honor 7X proves to be a thin, light, attractive, and classy device which could fool you into thinking it's from a higher price-point based on looks and build quality alone.
Display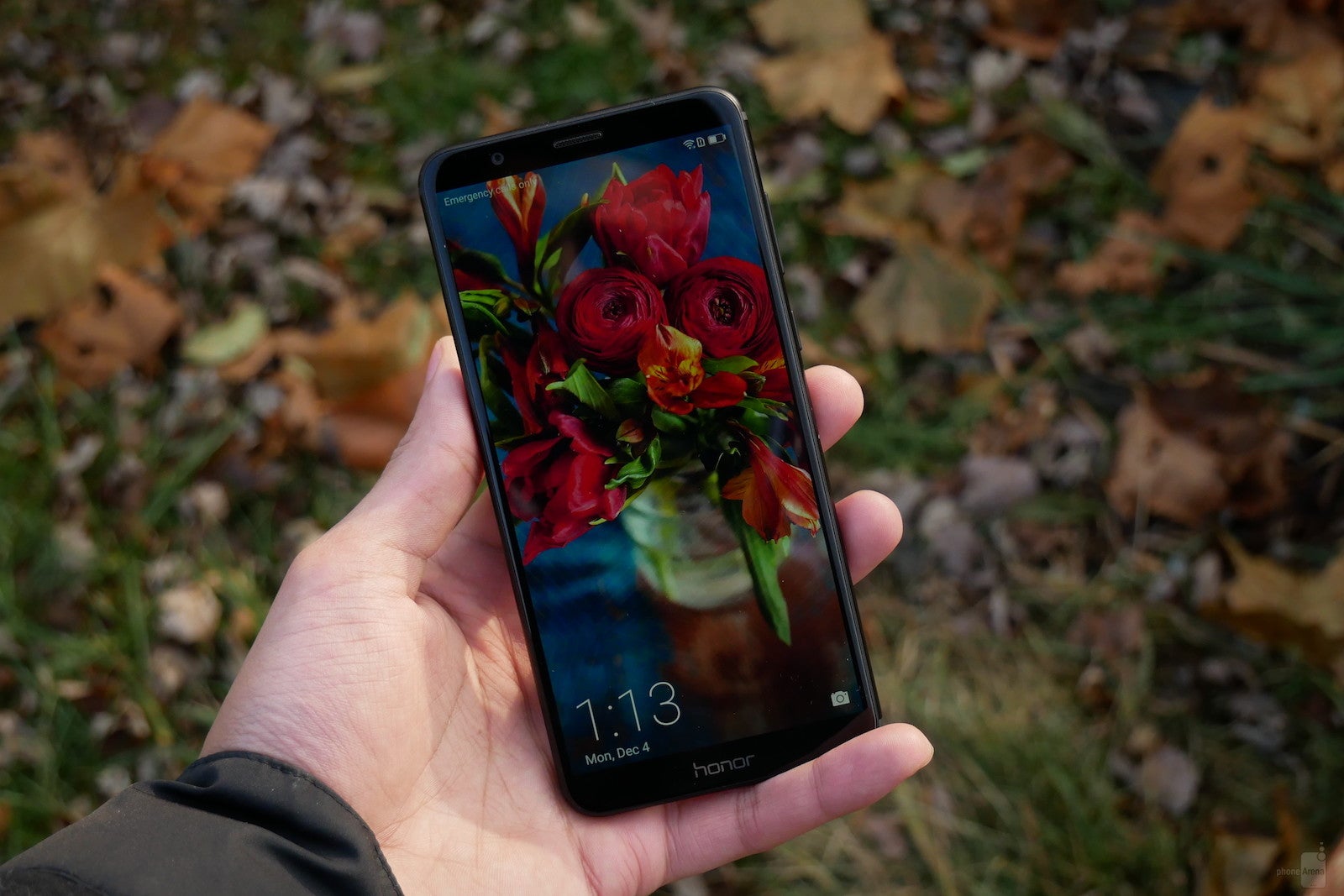 As mentioned, the 7X stuffs an 18:9, 5.93-inch display in its mid-sized frame, creating an 82.0% screen-to-body ratio – the highest at this price point. Formatting, of course, will be a hurdle this device needs to overcome. Thankfully, Honor has added some software to deal with this in a quick and easy way. Rather than going to the settings for each app (which you can also do) the 7X will ask you if you'd like to stretch particular apps, or leave them with black borders upon first opening, then relaunch the app reflecting your selection. With a 2160 x 1080 FHD+ resolution, the 7X produces 407 PPI and seems to produce clarity decently well. We'll of course have to test colors more deeply, but initial impressions are generally good.

Interface and Performance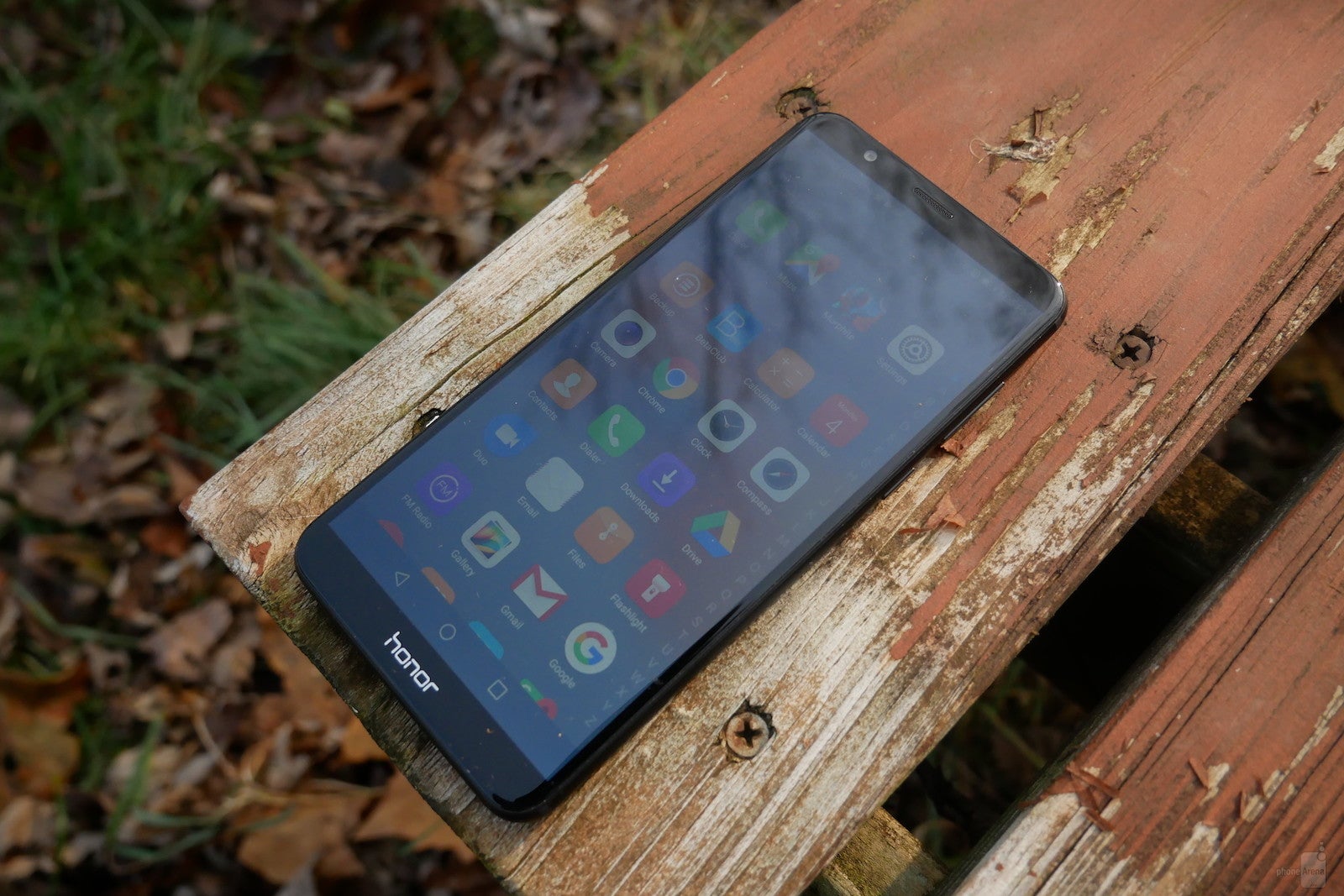 Running on Emotion UI 5.1, the iOS-y vibe is still very much in play, but it does look good and offer some useful features, like App Twin, which allows logging in to multiple accounts on the same app.
The Honor 7X sports the latest mid-range processor from Huawei's chipset sub-brand, HiSilicon. The Kirin 659 may not be the highest-end of processors, but paired with 3 GB of RAM, performance on the 7X left little to be desired. Snappy performance starts with the lightning fast fingerprint sensor, bringing the homescreen to your fingertips with only a quick tap. Navigating the device and app switching continue this prompt performance, and although it likely won't be crushing any benchmarks, real-world use appears to deliver.
Camera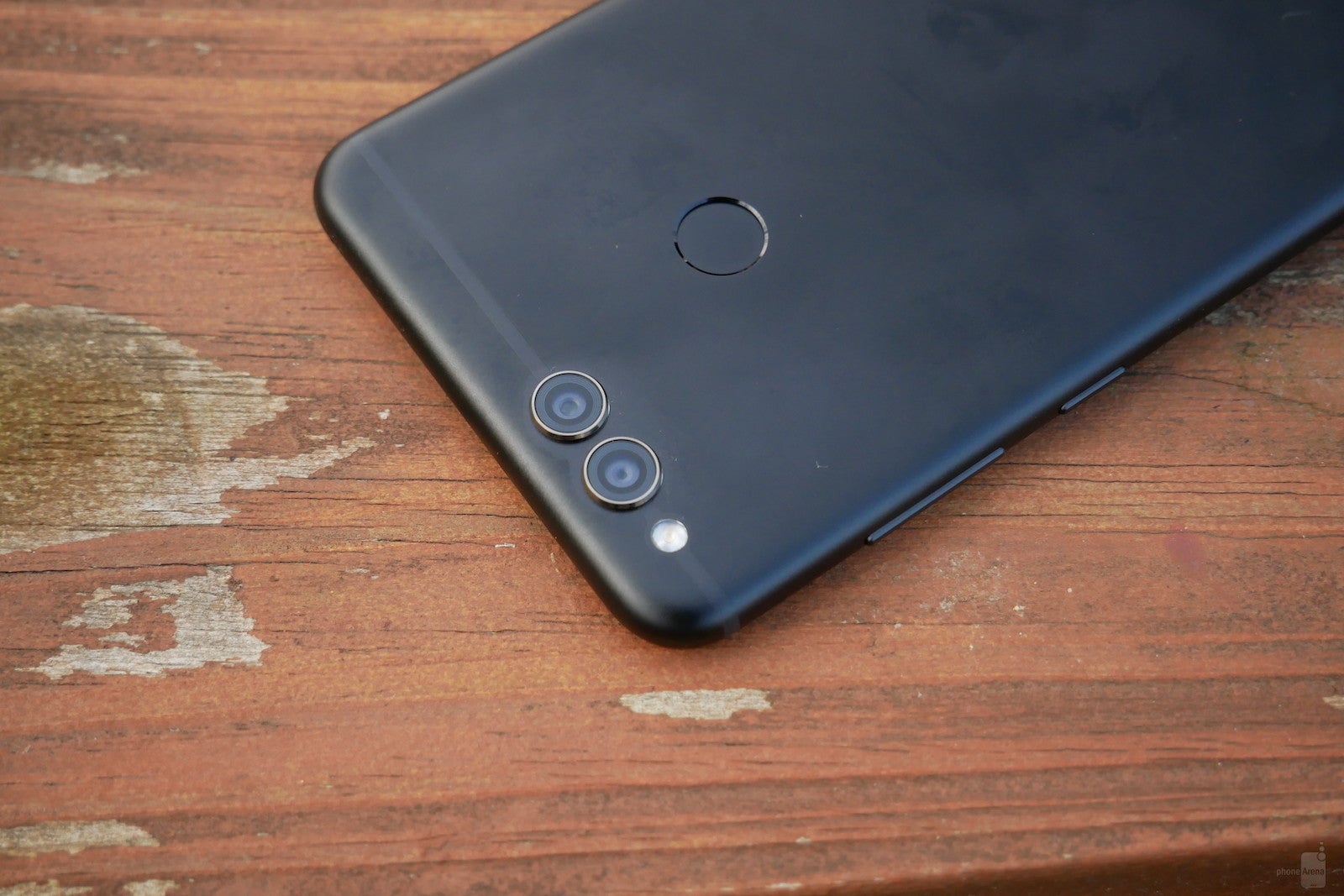 A 16 and 2 MP dual-camera setup grace the back of the 7X, which not only ups the megapixels from 12 to 16 but also looks better than on the 6X. The secondary camera exists only to enable a wide-aperture shooting mode (portrait mode effect) which we hope to see some refinement in since its last incarnation was less-than-perfect. Honor also mentioned that Improved Phase Detection Autofocus (PDAF) will decrease the time it takes to snap a photo. The front-facing camera clocks in at 8 MP and is capable of 1080p video, which is unfortunately the same resolution cap of the 16 MP main sensor.
Expectations
Honor's 6X was a fierce mid-range competitor last year, but mainstream success in the US seemed to elude it. With Honor's parent company Huawei making such large strides in the world market, it appears that with just a bit of a marketing push devices like the Honor 7X could steal the hearts it may rightfully deserve. Selling for $199 and offering the look and feel of a premium device, paired with quick internals, it's hard to imagine this device proving itself to be anything less than one of the highest mobile values.