Honor 6X to have its own Android Nougat beta program in the U.S.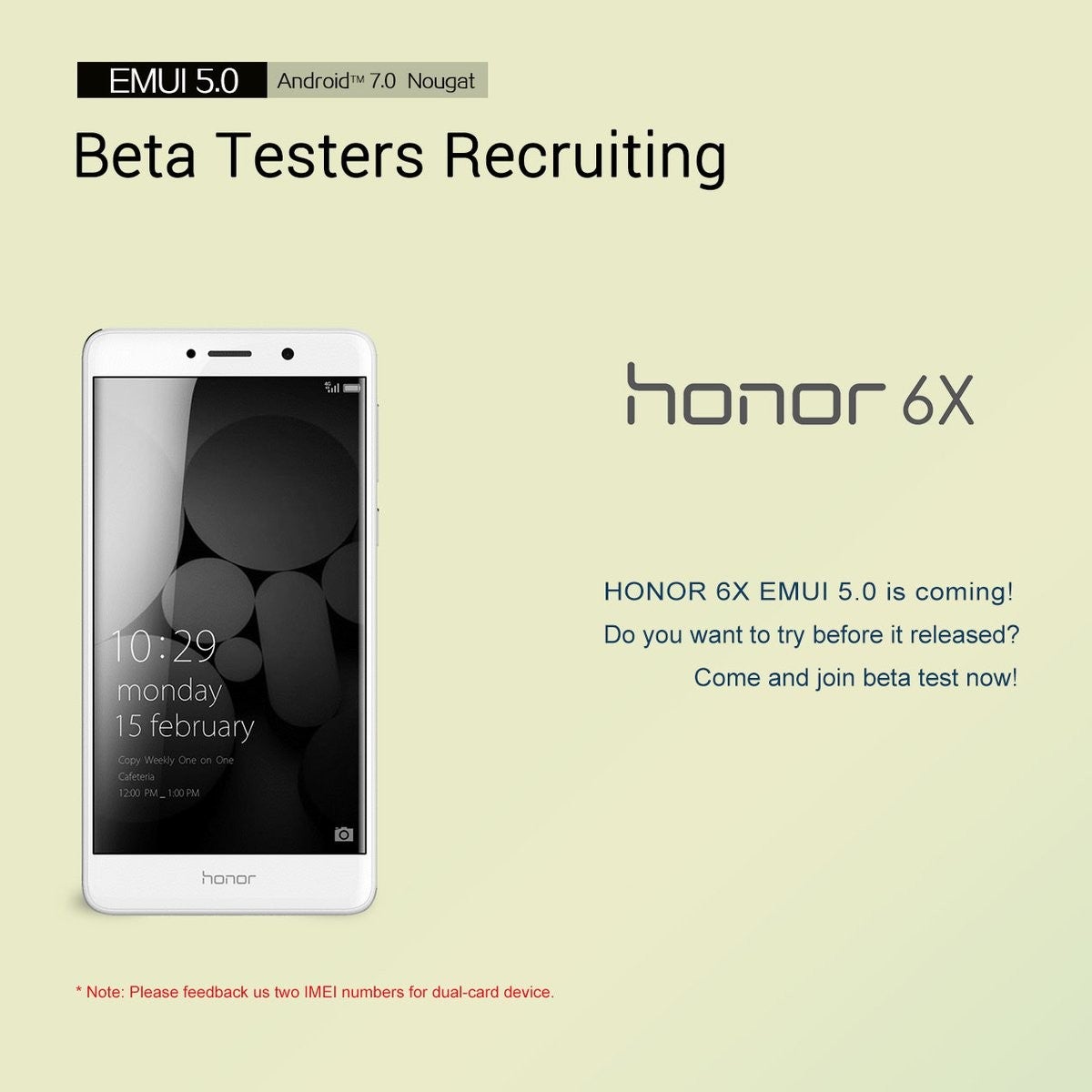 Honor brought its mid-range
Honor 6X
to the United States earlier this year and promised to provide customers who buy it with an upgrade to Android 7.0 Nougat.
The Honor 6X was initially
confirmed to receive the update
in Q2, but later on, the Chinese company said Android Nougat would arrive sometime in March. However, Honor
backtracked on its original statement
and said the March update was only available for review units in the U.S.
Still, the smartphone remains on track for a Q2 Android Nougat release and to prove the update is coming very soon, the Honor 6X will have its own beta program in the U.S.,
Honor has just announced that it's recruiting beta testers for the Honor 6X Nougat and EMUI 5.0. Those who sign up to be testers and are accepted into the program will be able to try these beta builds before the final version gets released.
One the beta program is all set up and ready to roll, it shouldn't take too long before Android Nougat is released. Also,
Honor 6X beta testers
could be among the first to receive the update on their smartphones, so there's no reason not to join the program if you own the device.