Honeywell lets you light up your phone-controlled thermostat in pink, all for $249
1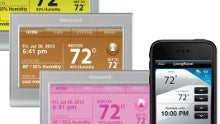 Not only are
home automation
solutions on the rise these days, but now companies are starting to offer their remote-controlled gear in various designer colors as well.
Such is the case with Honeywell's new thermostat that comes with a thought for the designer mind in you that wants even the temperature control unit to match the drapes... or the shoes.
The so-called
Wi-Fi Smart Thermostat
has a touchscreen, can be operated remotely via your smartphone or tablet, and remembers things like your preferred going-to-bed temperature. You can change the background of the interface to match the wall colors, and also have Smart Alerts sent to your handset informing you of weather changes or simple maintenance scheduling. The thing can be yours for the bearable price of $249, starting in May.
Honeywell Renovates The Thermostat Market With An Elegant Wi-Fi Connected Thermostat For Do-It-Yourselfers

Thermostat Offers Beauty and Brains: Match or Accent Home Décor while Balancing Comfort and Energy Savings

MINNEAPOLIS, April 9, 2013 – Honeywell (NYSE:HON) today announced the Wi-Fi Smart Thermostat, a groundbreaking connected thermostat that allows design-focused homeowners to customize it to match or accent their home décor. In addition, the Honeywell thermostat offers Wi-Fi connectivity that allows consumers to regulate their energy usage and home comfort through their smart phone.

Featuring a touch screen display, the Wi-Fi Smart Thermostat is equipped with mobile and email alerts that put homeowners in control by notifying them when their home is too hot or cold, the humidity level is too high or too low, when the filter needs to be changed, or if the home loses power or Internet connectivity.

With Smart ResponseTM technology, the thermostat learns how long it takes to heat and cool a home to ensure it is always at the temperature homeowners want, at the time they want it. The Instant Away feature allows homeowners to balance comfort and energy savings: on your way out the door, simply tell the Honeywell Wi-Fi thermostat when you will be back and it can start saving energy instantly while you are gone.

The Wi-Fi Smart Thermostat converts an energy-saving product into a design tool. "As home décor evolves, consumers want their thermostat to complement their décor," said Beth Wozniak, president of Honeywell Environmental and Combustion Controls. "It puts creativity in the hands of the homeowner with our Color Match feature. Just as they pick fabrics and paint, they can choose what the Wi-Fi Smart Thermostat looks like in their home."

The Honeywell Wi-Fi thermostat's innovative design, 60 percent smaller than other connected thermostat models, is a first in the do-it-yourself (DIY) market:

• A free smart phone app – Honeywell's patented Total Connect Comfort app – is available in iTunes Store and Google Play. Homeowners can be thousands of miles away from home or have a vacation home, yet still control their settings and energy usage, resulting in significant cost savings.
• Temperature is controlled within +/- 1 degree, making it one of the most precise and dependable thermostat on the market. Other "smart" thermostats can swing as much as +/- 4 degrees, an inefficiency that causes heating and cooling systems to work overtime to achieve the desired temperature and forces homeowners to constantly modify settings to reach their comfort level.
• Installation is intuitive and fast.
• The thermostat's "home display" shows the room's actual temperature and humidity levels, as well as outside weather conditions. Homeowners can choose to illuminate the home display making it easy to see from anywhere in the room, or allow it to "sleep," adding a convenient level of customization not available in other brands.
• Filter reminders are specific to the filter brand and amount of time the furnace is on/off, so filters are replaced only when absolutely needed, saving money.

Contained within the elegantly designed thermostat is Honeywell's scheduling technology that learns homeowners' daily schedule in just minutes. Other thermostats require several days of homeowner adjustments to teach the thermostat about their lifestyles and habits.
The Wi-Fi Smart Thermostat from Honeywell will be available at home improvement centers across the United States and Canada beginning in May 2013. Homeowners who prefer installation via their heating and cooling contractor can ask for the Prestige IAQ, which has all the features of the Wi-Fi Smart Thermostat plus indoor air quality controls. To learn more, visit www.yourhome.honeywell.com. For more information on the Wi-Fi Smart Thermostat, including exclusive rebates and how-to videos, please visit www.wifithermostat.com.

About Honeywell
Honeywell (www.honeywell.com) is a Fortune 100 diversified technology and manufacturing leader, serving customers worldwide with aerospace products and services; control technologies for buildings, homes and industry; turbochargers; and performance materials. Based in Morris Township, N.J., Honeywell's shares are traded on the New York, London, and Chicago Stock Exchanges. For more news and information on Honeywell, please visit www.honeywellnow.com.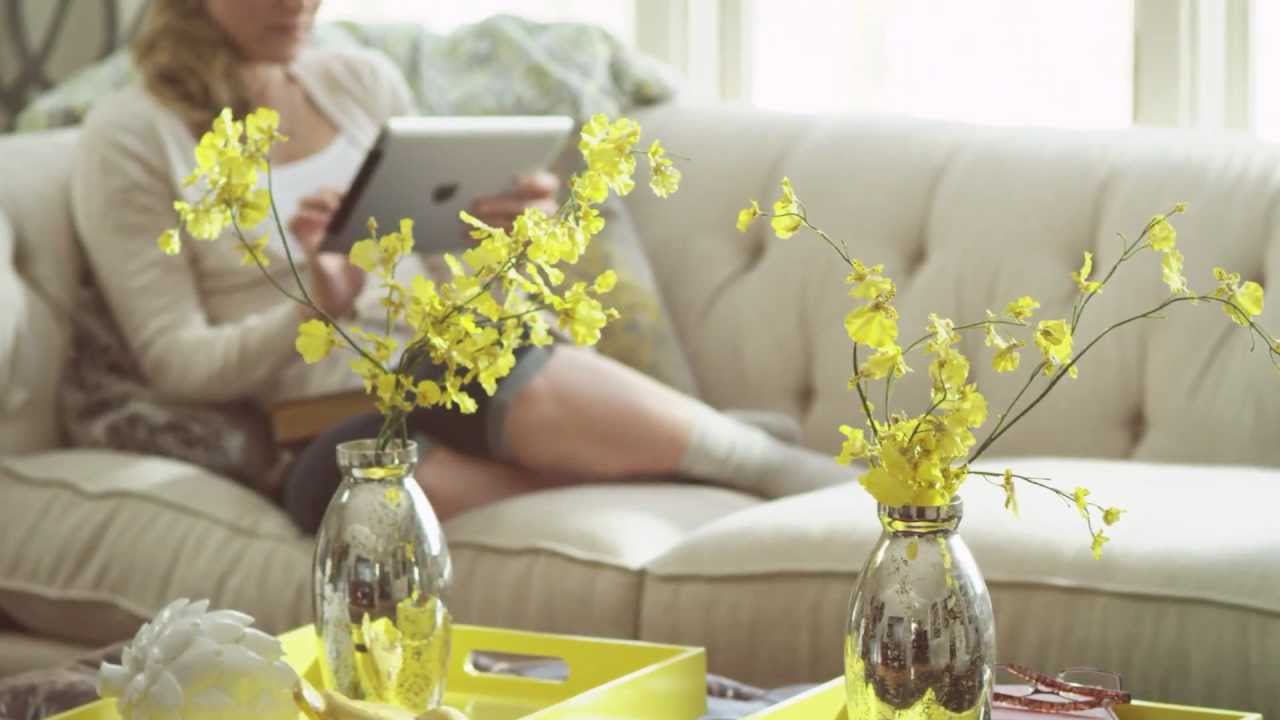 Recommended Stories