High Snapdragon 820 single-core benchmark leak bodes well for the Xiaomi Mi5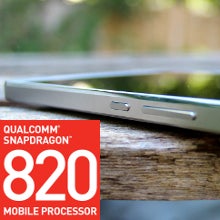 So far, the highest Snapdragon 820 single-core score we've seen from
the alleged Xiaomi Mi5, or project Gemini
, was 2162, which is still a far cry from, say, Apple's breathtaking single-core achievements with the A9 in the
iPhone 6s
, which can hover around the 2500 mark.
Yesterday, however, a leakster account known for braking some god insights already, tipped a Snapdragon 820 single-core tally of 2300 points, which, while still not on the level of
Apple A9
, is still a very high score, and bodes well for the performance of phones with the new Snapdragon inside. One of these phones will
most likely be the Xiaomi Mi5
, and this 2300 score may have been achieved precisely with it, given that the rumor originates from the Weibo account of the leakster, and the fact that Mi5 tips had popped up from there before.
In any case, next year's battle for the heart of Android flagships is shaping up to be between Exynos 8890 and Snapdragon 820 - given that the
Exynos just scored a record on AnTuTu
, while the 820 may be killing it Geekbench, we can't wait for the first phone(s) with them to arrive come January, as the tipster implies.