Apple A9 and A9X chipsets announced, desktop performance with an M9 co-processor
61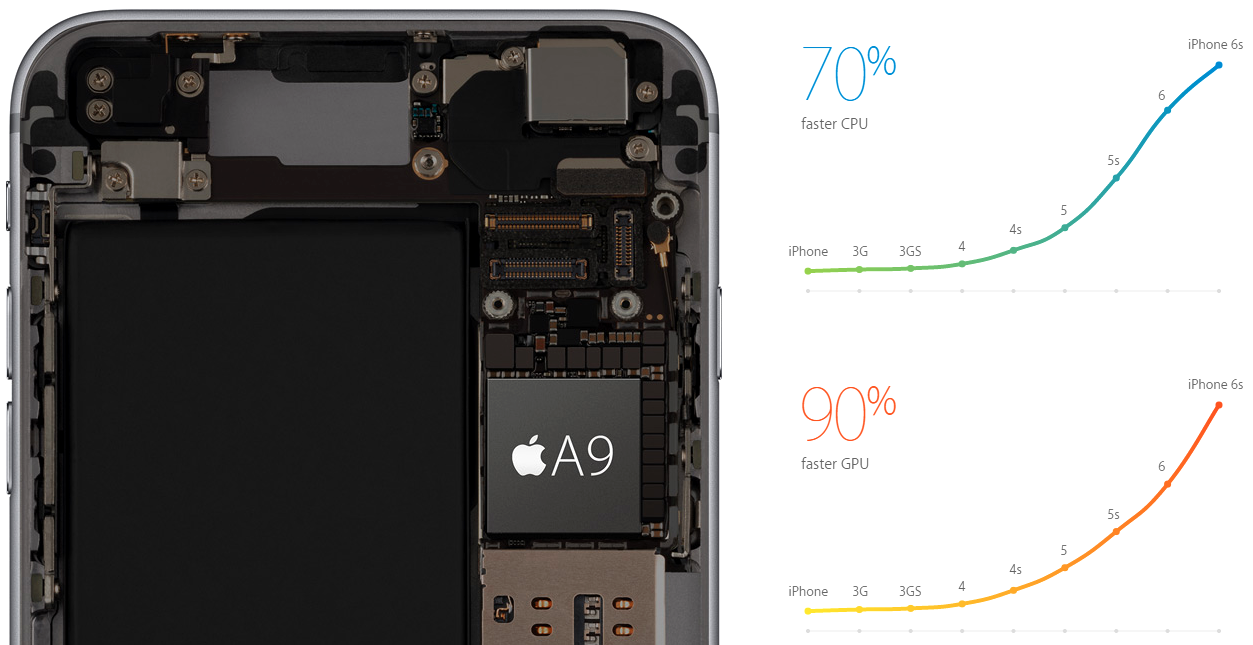 We were waiting for the moment when Apple will announce the new A9 chipset at the keynote that is currently going on, and when it will say how many times faster it will be than the chipset in the first iPhone, and the team didn't disappoint.
Apple just made the A9X official, though, the one that is in the new
iPad Pro
, made with Samsung's 14nm process, and started throwing statistics at us. That didn't make the numbers less impressive, though - on the contrary - saying that the A9X GPU is 360x faster than the one in the OG iPad. Well, that one was released back in the day, so no wonder, but Apple has more to hurl at our cynical hearts.
The A9X CPU is 1.8x faster than Apple's fastest chipset so far - the A8X you can find in the
iPad Air 2
- and the GPU is two times zippier. More importantly, it also has two times the memory bandwidth, and a two times faster storage support. The GPU is so powerful, that it allows you to edit three 4K streams at once.
Apple also unveiled the A9 chips that will be in the new iPhone 6s and iPhone 6s Plus, which is 70% faster than A8 at CPU tasks and 90% at graphics rendering tasks, and is again built at the 14nm FinFET production process. There is also a new M9 co-processor, which will allow for Siri to be called with the "Hey, Siri" command if the phone is locked.
Overall, on a clock-for-clock basis, you can expect Geekbench scores on par with desktop-class processors with Intel's new Skylake architecture, and "
faster than 80% of the portable PCs that shipped in the last 12 months
" performance. Given how fast the A8 is, we are inclined to believe Apple, and are only waiting for the first benchmarks of Apple's 3rd gen 64-bit processor to hit the databases.