Here are more paid iPhone apps that are now free for a limited time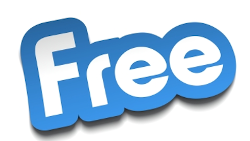 So Christmas is over, but the gift giving lives on. Here are a number of paid iOS apps that are yours, free, for a limited time only. If you see something that you like, download it right away. Otherwise, you'll suffer the same fate that befell one of our loyal readers. After going through one of the previous stories in this series, he found ten apps that he wanted very badly. But did he download them right away? No, he did not. A few months then passed, and he forgot all about them. One day, he tried to install the apps and discovered that none of them were free! It cost him over $50 to install the apps that he could have had for free a few months earlier, had he not been so lazy.
Ok, this never happened. But the point is that it certainly
could
happen. It only takes a few minutes to install a free app, so if you see one you want, grab it now before it is no longer free.
Among the freebies,
Anim8
teaches you how to create 3D animated characters. If you like to play Simon,
Rhythm Repeat
is a similar game for your mobile device. Watch
Cops
? The hit show has spawned a mobile game that allows you to track down the bad guys. Check out all of these games and more by clicking on the slideshow below.
source:
BGR