Here are more paid iOS apps free for a limited time - Christmas edition
1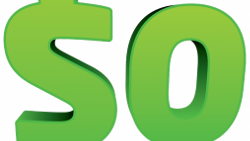 Let's say that you just got a new Apple iPhone or iPad for the holidays and you are looking to fill up your iDevice with some useful apps. What better place to start looking than a list of paid apps that are free for a limited time. These are apps that people have been willing to spend money on, and you have the opportunity, no matter how fleeting, to pick them up for $0.
Among the apps that are free for now,
Songbot
allows you to scan the globe looking for a radio station playing a particular song you want to hear at that moment. And
Neonizer
makes everything viewed through the camera appear to feature a Neon glow.
We never know when these apps will no longer be free. If you see an app that you want to install right at this moment, your best bet is to grab it now for free, before it is too late.
source:
BGR