Here are 11 paid iOS apps that are free for a limited time this Spring
6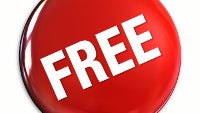 If you like getting a bargain when shopping, we can save you money on iOS apps. The following 11 apps will normally make you reach for your wallet. However, for a limited time only, you can download and install any of these titles for the low, low price of zero! And since we don't know when the bargains are going to end, let's start right away!
Usually 99 cents,
Shake!
is a multi-purpose tool for you rugged types. Shake the screen to open a flashlight, and swipe to open a compass. You also receive weather information including the temperature, humidity, wind speed, sunrise and sunset times, Moon phases and exact battery life on your iPhone or iPad. Next is
Widget Dial,
which is normally priced at $1.99; for a limited time, it won't cost you a dime. This is a notification widget for your iPhone and iPad that works with 3D Touch. It allows you to quickly scan through your favorite contacts and your most recent calls. You can also turn the buttons into a keypad for dialing.
Another $1.99 app that is currently free is
RollUpload
. This app allows you to upload any Snap from your Camera Roll and Photo Library. You can also send any picture or video from your Camera Roll to friends and family, and edit the photos using "fun effects," filters and stickers.
Delete Duplicates + Contacts
, usually 99 cents but free for a limited time, does exactly what its title suggests it does. You can delete multiple contacts, and delete duplicate contacts from your messaging books. You can also backup contacts and restore them at anytime.
Nimian Legends: BrightRidge
is a fantasy game that regularly costs $1.99, but is free at the moment. With the game "you get to run, swim, jump and even fly anywhere in a large 3D world."
iFile Saver Pro
is currently a free app that normally will run you $1.99. With the app, you will download files faster. The app also allows you to pause, resume and cancel downloads. As a File Manager, the app features a powerful search engine and can extract ZIP and RAR files. The "open with" feature allows you to open files on different apps installed on your phone.
Here's a way to save a big chunk of change.
TotalReader Pro
is $5.99, but can be installed for free at the moment. This app provides iOS users with "the best application for reading books." Need to have some fun?
Zombies Board Game
is normally $1.99, but can be downloaded and installed for free. The game has you battling Zombies and your friends in a multiplayer game. There is a helicopter waiting at the airport to whisk you to freedom, but can you make it there alive?
How would you like to create your own ringtones? With
Ringtones Maker Pro
, you can create Ringtones (default and for each contact), Text tones (default and for each contact), New voice mail alert, New mail alerts, Calendar alerts and Reminder alerts. The app is free for a limited time and is usually $1.99. If you need to be better organized in order to get things done, you might want to download
Task
for free. It's normally $1.99 and helps you manage a project to get it done. You can even share your project information with a friend.
Lastly, the
Flick Kick Field Goal
allows you flick kick field goals on your screen under varying "weather" conditions. You can make in-app purchases of different balls that you can use for the game. Normally $1.99, you can install this app for free, at least for now.
So there you have it, 11 paid iOS apps that are free for the time being. Don't wait too long to download and install the ones you want because they could become paid apps again at the drop of a hat.
source:
Shake
,
WidgetDial
,
RollUpload
,
DeleteDuplicates+Contacts
,
Nimian Legends: BrightRidge
,
iFileSaverPro
,
TotalReaderPro
,
Zombies!
,
RingtonesMakerPro
,
Task
,
FlickKickFieldGoal
via
BGR