Have a say: Does Apple need a new iPhone size?
56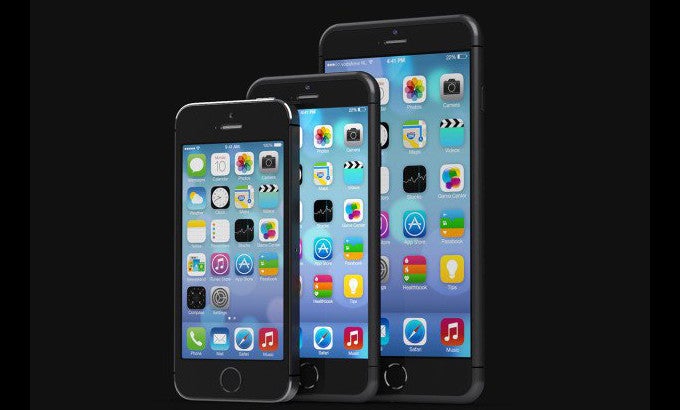 Just recently, Apple surprised the industry as it likes to do: in a time of 5-inch and larger phones, it breathed fresh life in a phone format that seemed abandoned, the 4-inch super compact iPhone SE was practically a remake of the iPhone 5s, but with the latest Apple A9 system chip and 12-megapixel camera capable of 4K video recording.
Apple argued that tens of millions of people bought its 4" phones in 2015 and this new phone would be a perfect choice for those looking for a smaller device.
We're yet to hear about the success of such a strange decision, but what we think Apple needs more than resurrecting old phone designs, is a brand new phone size.
Currently, Apple offers the iPhone 6s in a regular, 4.7" screen size and a much larger, 5.5" display size 6s Plus model. Both phones have their loyal following, and it's easy to see the benefits of both these form factors: the easily pocketable and comfortable to hold iPhone 6s and the landscape-enabled iPhone 6s Plus with its larger battery and more room for work and media.
Does Apple need a new, 5.1" iPhone size?
We have no issues with the 4.7" iPhone: it's compact and a great option to have, but we do find the Plus-sized iPhone a bit excessive. It's not just us: the phone is physically larger than most 5.5" high-end phones out there and that's due to its large side bezels and design. It's extremely uncomfortable having it in your jeans pocket when doing something or when hopping off and on a car. We're sure other folks might have different opinions: some might find the 4.7" too small and wish for something a tad bigger. That's an opinion again, but it's also backed by facts: most other phone makers have settles on 5" to 5.3" devices as their main phones.
What do you think? Are you fine with just the two current 6s phone sizes (and the SE, of course)? Or would you also want a phone that strikes a middle-ground between the 6s and 6s Plus? We're looking forward to your thoughts in the comments right below.