Pets are coming to Harry Potter: Hogwarts Mystery on Android and iOS
1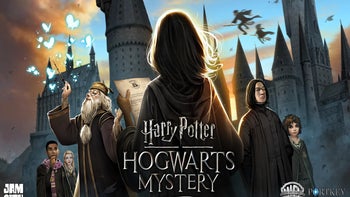 Jam City, developer of
Harry Potter: Hogwarts Mystery
, the first mobile game where players can create their own character and experience life as a Hogwarts student, has just announced pets are coming to Hogwarts.
Some of the iconic pets made popular by JK Rowling's books are now part of the mobile game, including the boarhound puppy, Fang, and the feisty but devoted feline, Mrs. Norris. If you're playing Harry Potter: Hogwarts Mystery, starting today, you'll be able to take care of your own critters.
Players can choose between the popular picks of Owl, Rat, Cat, and Toad, to join them in their adventures as a student at Hogwarts. According to Jam City, anyone playing the game can own up to four pets, one of each kind, which will rest in their house dormitory.
However, no matter how many pets you own, you'll only be able to equip one at a time. In case you're wondering why would you equip a pet in your adventures, you'll be happy to know that pets provide players with an energy boost when they're awoken from slumber.
Harry Potter: Hogwarts Mystery
is available for free via App Store and Google Play Store, but it comes with in-app purchases.